The release of the highly anticipated God of War Ragnarök is fast approaching, and PlayStation gamers can't wait to follow the next adventures of Kratos and Atreus.
On November 9 , fans of the Santa Monica studios license will be able to discover the PS4 and PS5 versions of the game, which promises to be one of this year's video game masterpieces. Regarding the latter, a Twitter account specializing in the field revealed the size of God of War Ragnarök on the PlayStation 4.
God of War sends heavy (literally)
The information comes to us from the @PlayStationSize Twitter account, which lists the sizes of the Japanese company's games. Usually, the account is very rarely wrong and although nothing has been confirmed by Sony, the Playstation Game Size information could be verified on Play Stores around the world.
The account therefore reveals a substantial size for God of War Ragnarök on PS4, around 90GB (90.6), almost twice the size of the first opus of the license!
It is important to note that the given file size applies to PS4 only. In general, PS5 games are slightly lighter on the next-gen console. This was particularly the case with the substantial Call of Duty Vanguard, which weighed (approximately) 75 GB on Xbox One , and 95 GB on Xbox Series X.
Data that may vary
However, the Twitter account specifies that the weight indicated may change depending on various factors:
PKG sizes are not always exact.
Various updates can inflate the numbers.

Depending on different regions of the world , the size of the game may vary.

One thing is certain, God of War Ragnarok promises to be very, very heavy and these 90GB will undoubtedly be the fruit of the hard work of Santa Monica studios.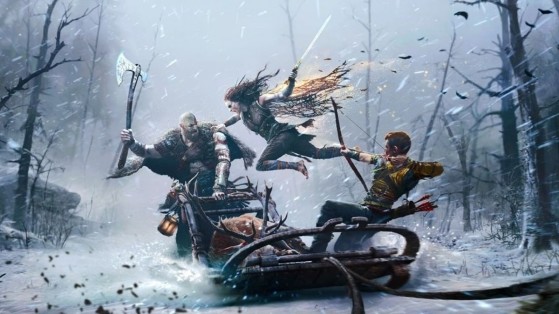 As a reminder, the events narrated in God of War Ragnarök will take place a few years after those of the first opus. This time, it will be possible to explore all of the Nine Kingdoms while Kratos and Atreus seek new allies to save the world from certain end: Ragnarök.
Familiar protagonists of the license like Mimir or Freya will be back, but this next title will be an opportunity to meet new characters and new creatures. We can't wait to discover them all!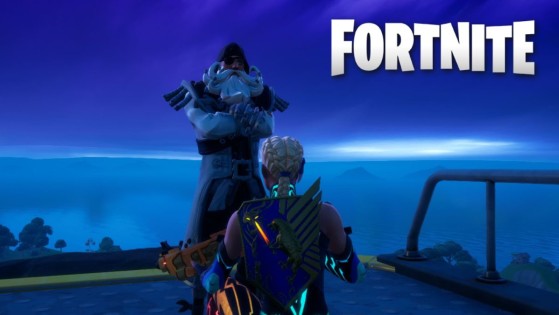 In this new season, chrome invades the island of Fortnite. One of your first missions will be to collect information on this mysterious liquid, and for this you will have to see the character of Black Heart, which is located in Lustrous Lagoon.