Available on Steam , Omega Strikers is a competitive Free-to-Play game developed by Odyssey Interactive , a studio made up of former members of Riot Games and Respawn Entertainment.
Just a day after launching in closed beta on September 16 , Omega Strikers reached a peak of 71,000 concurrent viewerq on Twitch, becoming the new hot game on the streaming platform.
A Rocket League of Legends?
Omega Strikers is a competitive 3v3 game that mixes Windjammers with a League of Legends-like MOBA, or even Battlerite .
The objective is simply to get the puck into the opposing team's goal , but there are many ways to do this. Indeed, there are several characters available , and each of them has specific attacks and moves .
In addition to being able to hit the puck in specific ways to give it angle and power, it is possible to kill opponents . Like in Rocket League , killing an opponent clears the field for a few seconds, granting a big advantage.
The game currently has a few introductory missions that will allow you to obtain new characters, coins or icons , and which will serve as a tutorial, Fortnite style. It is completely free-to-play except for the cosmetic shop.
How to play Omega Strikers
For now, Omega Strikers is only playable on PC. However, the game is expected to release on mobile in late 2022 and on all major platforms in 2023. Crossplay and crossprogression will be available at that time.
For the moment, 11 characters in total are available, and it will be released a priori 4 more every two weeks . Other characters and cosmetics, and events, like seasonal updates, will follow a bit later.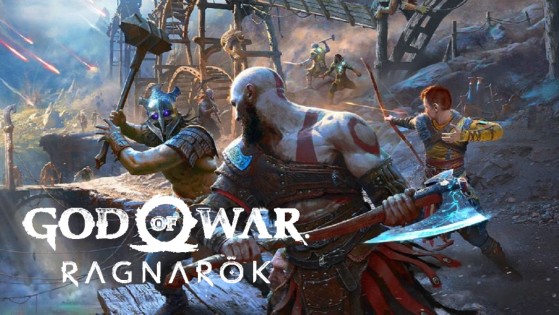 The release of one of the most anticipated games of the year, God of War Ragnarök, is fast approaching. While PlayStation players are eager to discover the rest of the adventures of Kratos, the consequent weight of the PS4 version has just been revealed!