The whole Earth is waiting on November 9 for the arrival of God of War Ragnarök . Although, maybe not the whole Earth. Some "lucky ones" would have already had access to the game from not very clean resellers, and spoilers are flourishing on the networks, especially on the end of the game and the scenario. Santa Monica Studios Creative Director Cory Barlog made it clear how disappointed he was with the behavior of these resellers, and he didn't mince words.
An understandable disappointment for the team
Cory Barlog took to Twitter to express his sadness:

Sorry everyone that you have to avoid spoilers if you want to enjoy a healthy gaming experience. It's really fucking stupid that you have to do this. No one from us at Santa Monica Studios wanted this to happen.
Adding that he was " beyond disappointed that retailers were selling the game almost TWO WEEKS before release ". One can clearly understand the frustration of Cory and his colleagues in Santa Monica who obviously hoped for more for the release of God of War Ragnarök than leaked physical copies.
You got it, avoid hanging out on Twitter, Reddit, YouTube and other networks not equipped with "anti-spoiler" protection if you really want to enjoy the game in about ten days.

You know, right now I can really see the point of just having an installer on a physical disk.
Return of the debate on physical or dematerialized games?
This echoes the Modern Warfare 2 case where gamers with a CD copy were frustrated to discover that the disc only contained 70MB of data, literally only an installer that redirected them to a link to download the game. therefore to have a physical copy of the game compared to a digital version.
More recently, Electronic Arts was making headlines with rumors about the cessation of the sale of their physical games in several European countries, later denied by the studio.
We can therefore ask ourselves the question if in the end it would not be a bad thing to go to a 100% dematerialized market. Certainly, the vast majority of resellers respect the release dates but if this problem can be avoided.. In any case, this is the direction in which we are heading.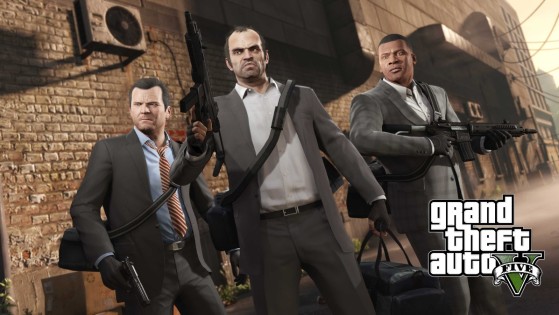 While GTA 5 celebrated its 9th birthday a few days ago, here we learn that its final version, the one we all know, would be less pretty than it should have been. But then, what did the Rockstar Games title actually look like?