A few weeks ago, we discovered with amazement the first real images of Grand Theft Auto 6 through the huge leak suffered by Rockstar Games. While it was only the alpha version of the game, and its final version will obviously be different from what we have seen now, if there is a title that has also changed during of release, it's Grand Theft Auto 5, but unfortunately, in the wrong way!
The beta version of GTA 5 denser than the final version?
It is indeed on the Reddit social network that the user by the name of BlackDabiTodoroki made some rather crisp revelations about the behemoth that is GTA 5. If when it was published in 2013 the game was still quite incredible graphically speaking, its beta was even richer than what we know.
Indeed, according to its publication and the comments that follow, originally, the vegetation of GTA 5 was to be much denser , more important and much more present on the map of the game. Unfortunately, it has been reduced due to the performance that the PS3 and Xbox 360 offered at the time. So, if we have a lot of fairly empty areas filled with only grass in Los Santos and Blaine County, that's perfectly normal.
In addition, we also learn that with regard to the police officers, there too there was cleaning . Initially, these NPCs indeed had to be equipped not with simple pistols, but also with tasers and truncheons when the players did not have many research stars. In this way, it would have brought a fairer balance in relation to the offense committed. In addition, a sixth star should have been in the game, and this one therefore had to involve the army. But once again, due to the performance of consoles at the time, all of that content was removed.
Halloween has come to GTA Online
As a reminder, the streets of Los Santos have been in Halloween colors for a few weeks, and if you are afraid of ghosts and other UFOs, we strongly advise you not to set foot there!
On the other hand, if you are reckless, know that several bonuses await you through the Beast VS Slasher rivalry mode but also in the import export missions which promise you some scares...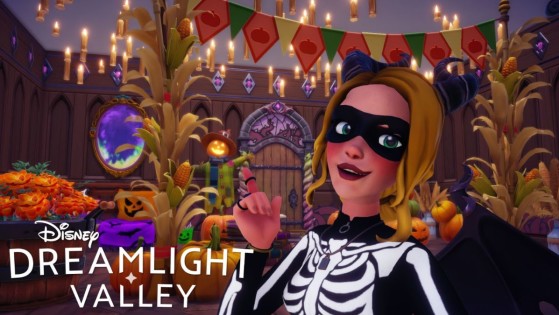 This month of October is synonymous with fall and Halloween on Disney Dreamlight Valley! The opportunity to enjoy new quests with Scar but also to decorate your village with pumpkins and other furniture that is both gloomy and magical.