For a few years now, the music of Grand Theft Auto 5's Online mode has continued to multiply, to the point that we have even had the right to several major updates highlighting the music with the nightclub and the DJ, but also through the DLC The Contract with guest star Dr Dre who took the opportunity to make us discover exclusive pieces.
If music therefore has a large enough part in GTA 5, it could be that the developers are preparing a new major update through which players will be able to create their own songs.
GTA Online could allow you to create your own sounds!
While the next major update should not take too long, around December, here are some rumors starting to emerge, including a certain update that should please the most creative among us.
According to one of Rockstar Games' most well-known insiders, TezFun, the star-studded firm should indeed allow players to create their own mixes and beats in GTA Online . This is naturally reminiscent of the game Beaterator which was developed at the time by the studio in collaboration with the American star Timbaland in 2009 on PSP.
According to him, and according to his information, Take-Two, which is therefore the parent company of Rockstar Games, would have registered the Rapponator domain name in October 2020 , thus making Beaterator think not without too much difficulty. Thus, it would be a tool to create your own music, but it would not happen alone since it would have to be accompanied by one of the protagonists of the story, namely Michael De Santa .
Michael finally back in GTA Online?
Remember, a few months ago rumors announced the return of Michael but in GTA 5 Online. Well it seems to be for this new narrative arc which, in addition to offering this creation option of music, allows us to rediscover our protagonist.
Indeed, in Dr. Dre's Contract highlighting Franklin, the latter spoke many times about his friend Michael, and in the game files, Dr. Dre's DLC is called the First VIP Contract. It is therefore very possible that we will have a second contract, this time with Michael and Solomon Richards who is then at the head of the film studio. To be continued...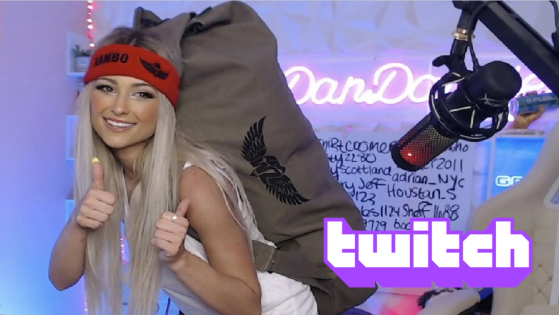 With a seventh ban, this streamer records a new unfortunate record and becomes the English content creator with the most bans on Twitch. Despite everything, his response to the announcement of the ban worried some…