No more monsters in the Online mode of Grand Theft Auto 5 and place in the very DNA of the license with a special week Robberies . On the program, bonuses of GTA$ and RP through the robberies that we already know, but also a special event.
An event that pays off!
As we told you, this week is quite special in GTA Online since an event allows you to fill your pockets , and not just a little! For this, you must complete the final missions of all GTA Online Heists within the next 3 weeks to receive a sizable bonus of GTA$2,000,000 .
On the other hand, the preparation missions also bring you a nice bonus with double the rewards for the first robberies as well as a 50% bonus for those of The End of the World.
GTA$ Bonuses and RP in GTA Online
Like every week, GTA Online has several missions and modes which then offer bonuses of GTA$ and RP. This time, you will have guessed it not without difficulty but it is all the robberies which are concerned by bonuses.
Thus, since November 3, you will be able to double your earnings through the Fleeca Bank heist, double your RP in the extermination of Humane Laboratories, but also double your GTA$ and RP through the Explosive Convoy rivalry mode (remix ) as well as street racing .
Dealer vehicles
Recently, two new dealerships have joined GTA Online, with Luxury Auto and Premium Deluxe Motorsport. Here are the vehicles you can find there:
Luxury Auto:
Lampadati Viseris

Ubermacht SC1

Premium Deluxe Motorsport:

Albany Hermes

Karin Sultan RS Classic

Ubermacht Cypher

Ubermacht Sentinel Classic

VapidHustler
Vehicle reward, podium, and promotions of the week
Since the Los Santos Tuners update, LS Auto members can drive away with a new car every week. This time it's the Declasse Mamba and for that you need to finish in the top 3 of a street race for 5 days in a row.
A new car is up for grabs at the Diamond Casino Resort and it's the Pfister Comet SR . To win it, try your luck by spinning the wheel of fortune, but be careful, you only have one try per day.
Here are the promotions of the week:
Buckingham Akula - 35% off

HVY Barrage - - 35% off

Brute RCV - 25% off

TM-02 Khanjali - 25% off

Overflöd Autarch - 30% discount

Grotti GT500 - 30% off

Ocelot Pariah - -35% off

Volatol - 35% off

Übermacht SC1 - 35% off

Lampadati Viseris - 35% off

Vapid Hustler - 35% off

Übermacht Sentinel Classic - 35% off

Albany Hermes - 30% off

Canis Kamacho - 30% off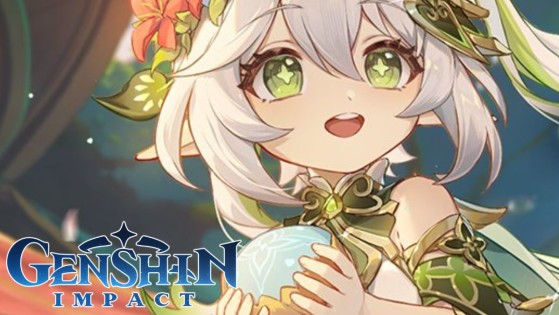 Just before patch 3.2 and the new banners kick off, Genshin Impact gives us a final opportunity to snag a few more primos. it will be via another web event, centered on the archon Nahida.