A few days ago, the players of the Online mode of Grand Theft Auto 5 were called upon to participate in a so-called community event, the latter divided into two teams: eCola and Sprunk. If players managed to obtain the modest sum of four trillion GTA$, a gift would be offered.
Well good news, in addition to knowing what this famous gift will be, it will land with the next update of the game. Yes, the starred firm has just communicated the first details .
Rockstar Games unveils the next update
We'll end the mystery right away: the giveaway Rockstar Games developers have planned is nothing less than the Declasse Tahoma Coupé . This car will only be available for a limited time, and will therefore arrive, as we have been able to tell you, at the same time as the major update of GTA Online. To retrieve it, players will simply need to log into the game.
Now let's get serious ! It is indeed on the official site of the studio that the developers recently revealed what will be in the next major update of the title, an update which will arrive this month. And from what we can read, it seems that they have listened to the feedback from their community.
Coming soon in GTA Online, players will indeed be able to use their Terrorbyte to launch sell missions in all types of sessions , including those by invitation. This way, they will be less likely to get blown up by enemy players. In addition, it will be possible to carry out the missions of the history of the casino of Agatha in solo by joining the office of the direction of the Diamond Casino. Previously, you had to be at least two people to be able to launch them.
Finally, and this is certainly the most important point: the PlayStation 5 and Xbox Series X versions will benefit from ray-traced reflections, i.e. real-time reflections on many surfaces, via the graphics settings Loyalty mode, making the game even more beautiful and realistic.
Side vehicles and economy
There too changes will take place, and these will make life in Los Santos even more beautiful.
Vehicles:
Newly purchased vehicles will reach your Garage even faster. Certain custom weaponized vehicles are now usable in races, when appropriate. Their weapons will however be disabled outside of GTA races. The bikes will be added to the list of vehicles in the garage that can be requested when you call the mechanic. Players on PlayStation 5 and Xbox Series X|S can access Hao's Special Works without needing to complete the Hao Intro Run.
Economy :
Completing Vehicle Trafficking Sell Missions in Public Sessions will grant "High Demand" bonus money, as already happens in other cases, while Organized Smuggling Sell Mission rewards will be permanently tripled . Get what you want faster with the increased GTA$ value of Shark Dollar Packs. Starting today, all Dollar Packs will earn you 20-25% more GTA$ when purchased directly from GTA Online or from stores across platforms. For GTA+ subscribers, this increase stacks with the 15% GTA$ bonus already available.
Unfortunately, at the time of writing these lines, we do not know when this famous new major update of GTA Online will be available, but one thing is certain, it will be available from this month of december. We therefore only have a few short days, even a few short hours, to wait.
These experience improvements, along with other surprises, will be available when the next GTA Online update releases on PlayStation 5, PlayStation 4, Xbox Series X|S, Xbox One and PC this month . Discover the hidden side of Blaine County in the first episode of a huge multi-part update that will take you exploring southern San Andreas, meeting familiar faces and a new cast of ambitious misfits eager to free the world. spirit of the people of Los Santos in their own way, one trip at a time. You can also expect a host of new vehicles, events, contact missions and more.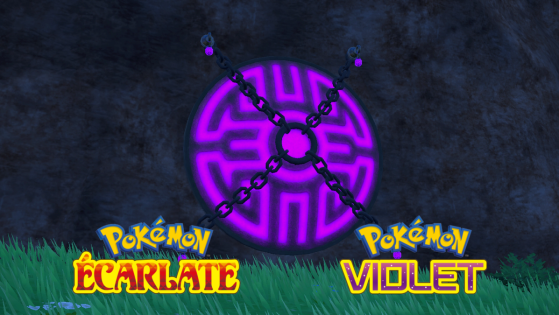 One of the biggest mysteries in all of Pokémon Scarlet Violet is undoubtedly the stakes. Scattered all over Paldea, they have intrigued many trainers and if you're struggling to unravel this mystery, here's what should help you!