While waiting for the next big update to Grand Theft Auto 5's Online mode, the developers have just introduced weekly new features on December 1st. On the program as we told you, several bonuses through the missions of contact, Contract and Lowriders !
Fill your pockets in GTA Online!
This week in GTA Online, no special event as we have had in recent days, but the Contact missions as well as Lamar's pursuit races offer you to leave with not double but indeed triple rewards . Indeed, walk away with 3x more GTA$ and 3x more RP through Lamar's missions and pursuit races .
In addition, other modes and missions offer sacred bonuses, with indeed the gains tripled through the rivalry mode Double Strike . In it, Franklin and Lamar meet to repel enemy attacks and for this: the provision of a real arsenal of war.
On the other hand, there are also the Reminiscence missions as well as the sales of bikers (cannabis) which bring double rewards with 2x more GTA$ and 2x more RP, and finally a production boost for your box at night (production is 2x faster since December 1).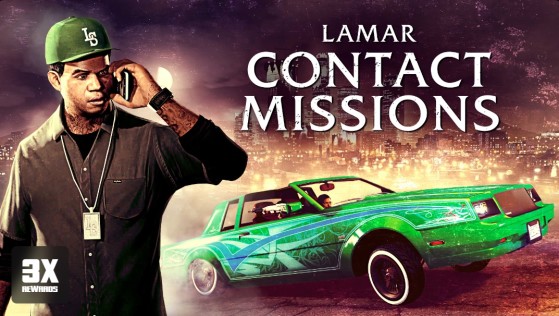 Dealer vehicles
Recently, two new dealerships have joined GTA Online, with Luxury Auto and Premium Deluxe Motorsport. Here are the vehicles you can find there:
Luxury Auto:
Pegassi Tempesta

Truffade Nero

Premium Deluxe Motorsport:

Bravado Gauntlet Classic

Bravado Youga Classic

Declasse Yosemite

Dewbauchee Specter

Dinka Jester Classic
Vehicle reward, podium, and promotions of the week
Since the Los Santos Tuners update, LS Auto members can drive away with a new car every week. This time it's the Vapid GB200 and for that you need to finish in the top 3 of a pursuit race for 5 days in a row .
A new car is up for grabs at the Diamond Casino Resort and it's the Enus Windsor Drop . To win it, try your luck by spinning the wheel of fortune, but be careful, you only have one try per day.
Here are the promotions of the week:
Benny's Original Motor Works - 50% off

Hydraulics - 40% off

Truffade Nero - 30% off

Bravado Youga Classic - 30% off

Downgrade Yosemite - 30% off

Bravado Gauntlet Classic - 30% off

Dinka Jester Classic - 30% off

Overflöd Zeno - 30% discount

Mammoth Patriot Mil-Spec - 30% off

Nagasaki Shinobi - 30% off

Western Reever - 30% off

Enus Jubilee - 30% off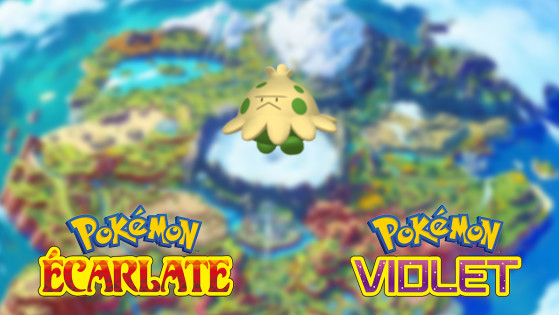 We tell you everything you need to know about Shroomish, a third generation Pokémon present in the pokédex of the Paldea region in Pokémon Scarlet and Violet and whose evolution will be very useful to all 9G hunters.