It was indeed on December 6th that Rockstar Games decided to officially announce the next update to Grand Theft Auto 5's Online mode. information than that, today we have the right to his name, and it is therefore on December 13 that we will be able to discover the next free DLC Los Santos Drug Wars .
GTA Online Unveils Los Santos Drug Wars
Available on December 13, next Tuesday, Los Santos Drug Wars will appear on PlayStation, Xbox and PC consoles to our delight.
In the words of the developers, this new expansion " will wreak havoc with a lot of hallucinogenic substances ", and it seems that most of the action takes place in Blaine County . There, we're going to have to do some new business with Ron, our dear Trevor's right-hand man, and according to the latest news, nothing's going well since a new gang has arrived in town, and this one is decided. to conquer the psychotropic drug market in Los Santos.
But don't panic: thanks to new equipment, we will be able to set up a whole new production and once again become the kings of the market.
Take on an unlikely coalition of ace hippies and trigger-happy bikers while crafting potent narcotics from your own giant chemistry kit on wheels in the first chapter of this new two-part story in GTA Online.
Finally, as we are in December, we are going to have the right to Christmas and New Year festivities , with for the occasion " many additional events, some of which are linked to the end of the year celebrations ".
Los Santos Drug Wars will come with a lot of side effects, like a new business to run, new vehicles and missions, and gameplay experience improvements. And all of that is just the first dose; get ready for a host of additional events, including holiday-related ones, important story and gameplay updates, and many more surprises.
Ray tracing is coming!
As announced earlier by Rockstar Games, the Los Santos Drug Wars update will be an opportunity for the PS5 and Xbox Series X and S consoles to welcome ray tracing ! The latter will make the game even more beautiful and realistic.
In addition, we should have the right to a new narrative arc, but the developers have remained very discreet on the subject…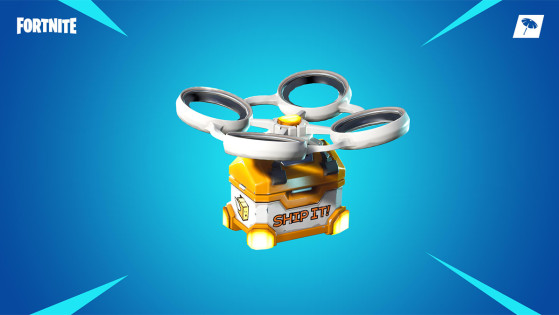 The hot zone system used by Electronic Arts on Apex Legends seems to have once again inspired Epic Games which has just released its own version of hot spots on Fortnite's Battle Royale mode.