It was during TwitchCon in San Diego that streamer Adriana Chechik had a serious accident in a dangerous foam cube pool. Following this, she was rushed to the hospital and despite a non-committed vital prognosis, the sequelae are still very present. By jumping this pool which she thought was totally safe (the goal of a foam pool after all) , Adriana Chechik actually fell on the concrete slab which was just below and broke her back twice.
A serious injury that plunged her into a real hell of hospital stays, heavy operations and non-stop pain. Since then, the streamer has been able to return home, but despite all this, recovery remains difficult.
A substantial scar
A few days ago, Adriana Chechik was able to perform her first stream since the terrible accident at TwitchCon. As she removed her back belt long enough to show off her imposing scar, the streamer complained of terrible pain and quickly sat down to continue her Twitch live more serenely.
Despite everything, the spectators could see the scar of Adrianna, which extends along her back and shows the heavy operations that she had to undergo.
Subsequently, the streamer will reveal to her viewers that once in the hospital, she was not at the end of her surprises because she learned more than surprising news…
"I didn't know I was pregnant"
Here's what Adrianna Chechik revealed during her stream. She reveals to her viewers that she had no idea she was pregnant...until she arrived at the hospital. After several tests, the doctors announced to her that she was in early pregnancy but that the heavy operation she was going to undergo did not allow her to keep it. On this subject, the streamer does not reveal her intentions (if she would have wanted to keep it or not) , but says however that since then her hormones have been working and sometimes worsen her already complicated state of health .
Serious consequences for Twitch/Lenovo
The Cursed Foam Cube Pool was at San Diego's TwitchCon at Lenovo's booth. It is important to note that other streamers/influencers have injured themselves by risking jumping into the pool in question. While the consequences of this jump will weigh on the streamer for a long time to come, Twitch (TwitchCon organizers) , or Kairos Media (the creative agency that manages the stand) have not yet formally expressed themselves on the situation, although that it is highly likely that discussions took place internally.
On October 10, Lenovo spoke to Kotaku : "We are aware of incidents where TwitchCon visitors injured themselves in the soft foam gladiator pit at the Lenovo booth. The area has since been closed for further use while we work with event organizers to investigate the incidents." This could be very costly for all companies involved in these accidents.
In any case, Adrianna Chechik will be able to rest at home to slowly recover from this accident as well as from all these emotions. It is very likely that she posts regularly on the networks in order to keep her followers informed. We sincerely hope that her recovery will be quick and that she will soon be able to start living and streaming fully again.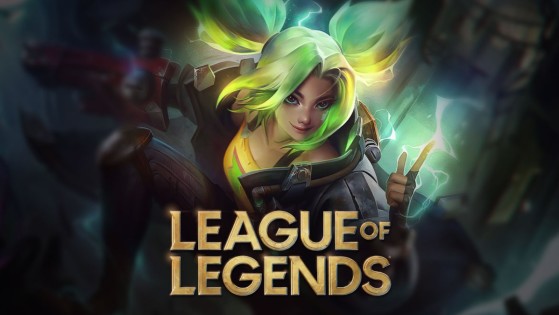 While League of Legends devs are already working on an update to fix Zeri's issues, there's still no fix in sight for what was Season 12's most controversial champion. explained by a Riot Games employee.