Definitely, after the story of the malicious resellers, it is now Sony themselves who are doing anything concerning the resale of the most anticipated game of this end of the year, namely God of War Ragnarök!
Yesterday, an American fan who ordered a PS5 + Call of Duty Modern Warfare II bundle received a PS5 + God of War Ragnarök bundle. We could say that it's a blessing in disguise, many people would like to be in his place! But unfortunately they are smart at Sony...
Maybe not so lucky...
Explaining that she had already ordered her collector's version and that this bundle was not for her but for a friend, normal to see that she was disappointed not to be able to offer her Modern Warfare II and to have to go through the service afterwards -sale to solve the problem.
You might say to yourself, "but hurry open the box and play God of War before everyone else!" Hehe, again, Sony may not know how to send the right bundles during pre-orders but they know how to avoid this kind of confusion . The game included in the bundle is unfortunately in the form of a digital code which refers to a download. No good news so in the end...
Note that she does not seem to be the only one in this case, just in the comments to the tweet above, there are other testimonies of the same problem. Decidedly, these few days before the release of the game are rather hectic!
Only a few more days to wait!
Just one week before the release of one of the potential candidates for the best game of the year 2022. Remember, avoid the spoilers that are lying around in droves on the networks of those who have had the game in advance. Take your troubles in patience (it's very complicated we know), refresh your memory and relaunch the first opus... Everything is good to pass the time before returning to spend whole hours in the nine Nordic kingdoms.
As a reminder, we will soon find Kratos and Atreus on November 9 with the release of Santa Monica Studio's latest game on PS5/PS4 exclusively.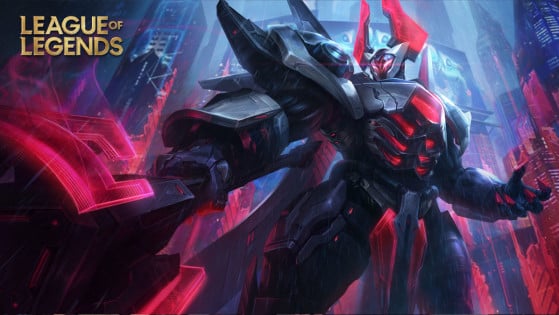 A few days ago, hundreds of League of Legends players spoke out about being unjustly banned from the game. A bug related to the "Hearthsteel" item was pointed out, but in the end the explanation was been found elsewhere.