You know the principle, holders of an Xbox Game Pass subscription have free access to a small catalog of games that changes every month. For the month of November, a rather solid list awaits subscribers.
Keep in mind that this is only the first wave of games announced this month, and there will likely be more announcements around November 15th.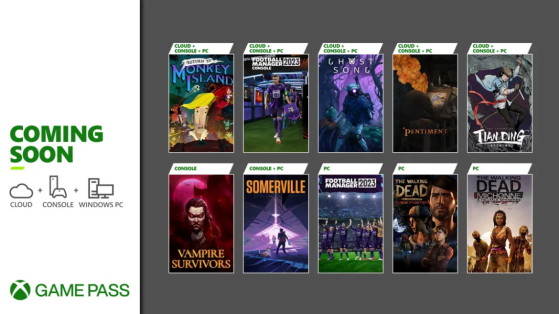 Return to Monkey Island
Who hasn't loved or at least heard of the video game classic Monkey Island ? A series of point and click adventure games , produced and developed by the legendary LucasArts studio, Monkey Island was able to appeal to young and old alike when its first title was released in 1990 . Today, an unexpected sequel from series creator Ron Gilbert , which continues the story of legendary adventure games The Secret of Monkey Island and Monkey Island 2 , lands on Game Pass, and the license hasn't lost. a bit of his charm.
Return to Monkey Island will be available on Game Pass on November 8 on console, PC and Cloud.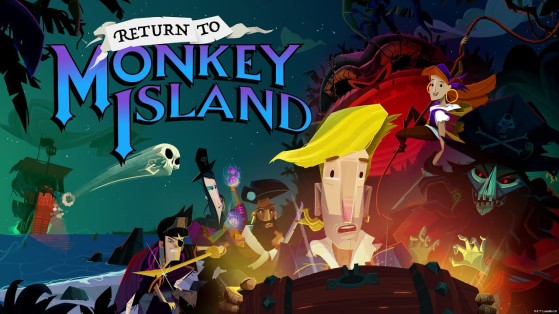 vampire survivors
Diametrically opposed to the rather chill puzzle and adventure of Return to Monkey Island, Vampire Survivors is an intense and edgy shoot 'em up roguelike developed and published by Luca Galante , also known as Poncle .
Its simple and hyper-effective formula met with wild success on PC when it was released in early access in September 2021, which also gave birth to a string of games of the same genre. Vampire Survivors is celebrating its port to Xbox One and Xbox Series S/X by earning a spot on this month's Game Pass roster starting November 10.
And many others
The Legend Of Tianding (Console, PC, Cloud) – November 1
The Walking Dead: A New Frontier (PC) - November 1
The Walking Dead: Michonne (PC) - November 1
Ghost Song (Console, PC, Cloud) – November 3
Football Manager 2023 (Console, PC, Cloud) - November 8
Pentiment (Console, PC, Cloud) – November 15
Somerville (Console, PC) – November 15
Gungrave GORE ( Console, PC, Cloud) – November 22
As for games leaving Game Pass, Football Manager 2022 and Football Manager 2022 Xbox Edition will no longer be "free" games from November 8 , and Art of Rally, Fae Tactics, Next Space Rebel, One Step from Eden, and Supraland will leave Game Pass on November 15.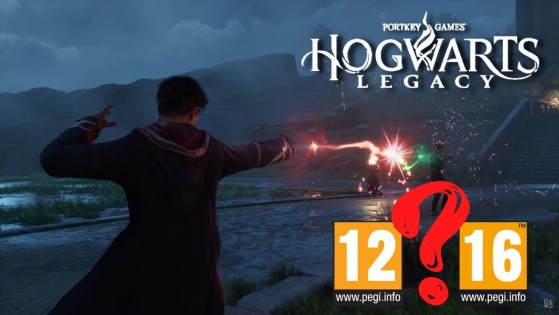 What if Hogwarts Legacy Hogwarts Legacy wasn't as dark and violent as the trailers suggest? The PEGI of the game Harry Potter seems to have gone from 16 years old to 12 years old minimum but what does this mean exactly?