This week, Hogwarts Legacy Hogwarts Legacy is making a lot of noise on social media. In question ? Its famous PEGI or ESRB "rating" depending on the country. If the official English site and the Twitter account confirmed an ESRB with the T for Teenager (adolescent), the other countries of the world still seem undecided. For a long time, HL was under a provisional PEGI16 but now PlayStation and Xbox have updated their pages with a brand new PEGI12. What does that mean ?
Hogwarts Legacy won't be so dark and violent?
For more than two years now we have been regularly receiving information on one of the most anticipated games of 2023. Gameplay trailers, clips, concept art... All have one thing in common: they show us how the 1890s at Hogwarts were dark and sometimes even frightening. The latest trailer is also designed to scare us with the famous haunted Hogsmeade shop. I don't know about you, but personally I remain convinced that Hogwarts Legacy will be a game where fear will be common (Forbidden Forest, a few screamers, ubiquitous black magic) and where physical violence (if only with unforgivable spells ) will be allowed.
What you need to know now is whether this degree of violence deserves a PEGI12 rather than a PEGI16. As a reminder, the PEGI is the ranking system for video games to define from what age a child has the right to play or not.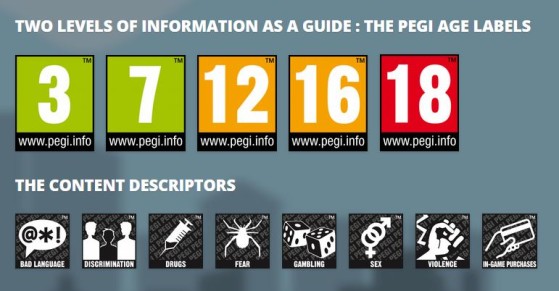 Detailed PEGI16
This means that there may be scenes of violence or sexuality that resemble the real thing (in the case of Hogwarts, it's more about violent fights). Vulgar language or the use of tobacco, alcohol and drugs can also appear in PEGI16 games.
Detailed PEGI12
The game is prohibited for children under 12 years old. It contains scenes that may shock the youngest (nudity, violence, for example) and/or include slightly coarse language (but no sexual insults).
The Xbox site describes it as: Mild violence, Moderate profanity, In-game purchases
The ESRB: the answer to everything?
The only official "rating" available at the moment is none other than the American ESRB which is in T for Teenager. The official site also indicates that the game will contain "fantastic violence", "blood", "vulgar language" and "the use of alcohol". Characteristics which are precisely present in the PEGI16 and not the PEGI12.
Note also that in Australia, the rating is still different but corresponds to a 15+. It specifies that in-game purchases may be present (be careful, there will be no in-game microtransactions, this has been confirmed. In-game purchases are simply to obtain the deluxe edition if you have the standard), but also that there will be online features . Mystery about this last part: Hogwarts is supposed to be a single player game without multiplayer. This may mean that an internet connection will indeed be necessary to play or take advantage of certain features such as sharing photos on social networks for example.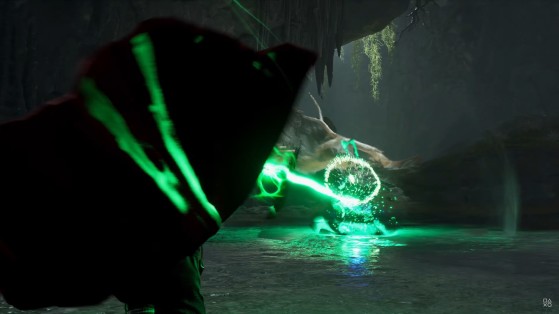 Is the PEGI12 really reasonable?
Difficult to know if the final PEGI will indeed be +12 for Europe. For the moment, the official French site has not indicated anything and I base myself only on the Sony and Microsoft sites. However, it seems rather strange to me that a game like Hogwarts Legacy is in PEGI12. To compare, this ranking is applied to games where the characters are designed in a manga, cartoon style or even invented from scratch. Fortnite, Dragon Ball Z or Biomutant are in PEGI12 for example. When enemies are killed, there is little or no blood appearing on screen. For Hogwarts Legacy, the characters are certainly fictitious but resemble humans (not counting the fantastic creatures of course). Especially since the graphics of the game allow us to believe in "reality" as if we were really at Hogwarts.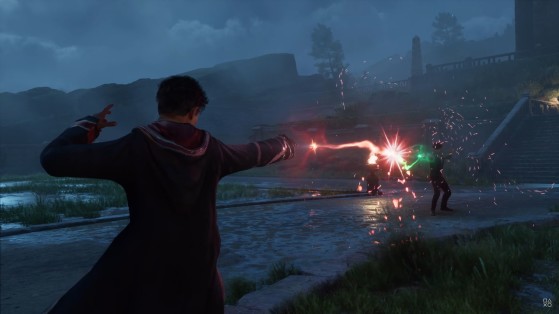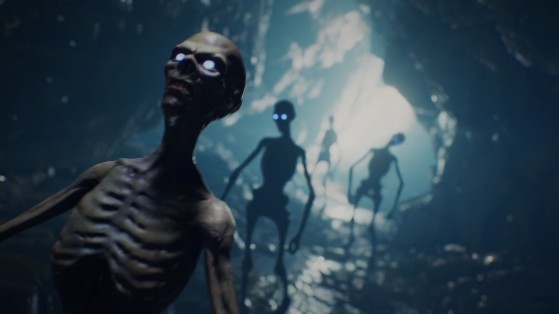 In my opinion, Hogwarts Legacy deserves to keep its provisional PEGI16. Especially if the use of unforgivable spells is recurrent (including the spell of pain and that of death). Perhaps the blood will not be visible, but the violence remains present and impactful. The darkness of the scenario makes me think that HL has nothing to do with a Fortnite or a Biomutant and that a 12 year old child should certainly not play it but I could obviously be wrong. The presence of alcohol, underlined by the ESRB, is also a characteristic of PEGI16.
Finally, this simple confusion between the PEGI makes me wonder if Hogwarts will be as dark and violent as I imagine. After all, many in-game features will be far from this vision: taking care of your fantastic animals, decorating, concocting potions, visiting the castle from top to bottom, etc. Maybe the highlights we see in the trailers are just a tiny part of the game and not so shocking. And maybe a game in PEGI12 will sell better for some publishers?
And you what do you think ?
While waiting for the end of the story, don't forget that other information has fallen this week, including visuals for the chimneys of the 4 Hogwarts houses, a chest reminiscent of a Mimic or the release date of the official guide to the game.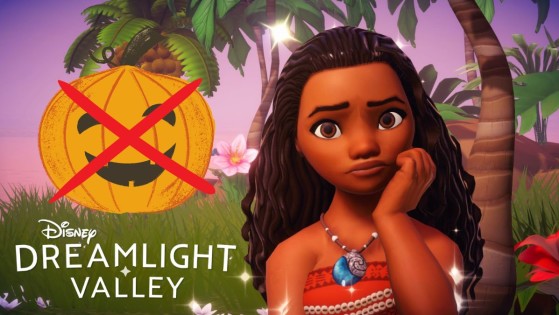 Currently under maintenance, Disney Dreamlight Valley is experiencing a big bug where your loading screen will show up endlessly. A disappointment more visibly for players who were also waiting for a Halloween event worthy of the name.