As the release of Hogwarts Legacy Hogwarts Legacy draws nearer, dramas around JK Rowling are resurfacing and more internet users are joining the movement to boycott the game. it is coming (or have already pre-ordered it) seem to be much more numerous than the detractors, they should not be underestimated either because it is gaining momentum on social networks: Twitter mainly but also Reddit.
Boycott of JK Rowling: Reddit ignites!
For context, JK Rowling has been considered a transphobic person for a few years now because of several comments she allegedly made on social media. The sarcastic tone she uses to respond to the accusers does not really help to improve her popularity with them and their hatred is today on Hogwarts Legacy: for them, no question of spending a penny in a game which is based on the universe created by Rowling.
On the r/GamingCircleJerk subreddit , a channel dedicated to video game jokes that sometimes offers very serious messages called "unjerk", it's downright a moderator by the name of Grizzlypeak72 who wanted to remind the whole community that he Shouldn't buy Hogwarts Legacy.
"A friendly reminder from your moderation team that this woman is a TERF and anyone who pledges to support her financially is also transphobic." This post alone garnered over 3,700 comments, and that was just the start.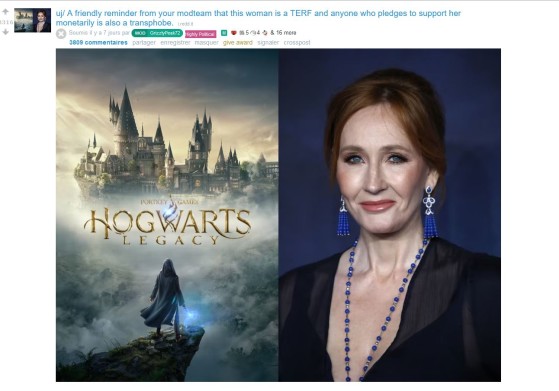 Buying Hogwarts Legacy makes you transphobic?
"TERF" is short for "trans-exclusionary radical feminist", which refers to feminists who identify as such and who, in the end, more or less oppose the rights of trans to exist in society.
The post on Reddit took off on other networks, with some netizens defending Hogwarts Legacy , saying buying it obviously had nothing to do with supporting Rowling's potential transphobic comments. No, buying a Harry Potter game will not make you a monster and never change your way of thinking.
Many members of the GamingCircleJerk subreddit have shown their support for the moderator's initial post which stated that over 1,000 transphobes have been banned from the subreddit since his post last week. Many people have also said that they still plan to play the game after hacking it to avoid Rowling getting a penny from the profits. A totally illegal action we remind you and which would jeopardize an entire development team which has nothing to do with the author of the Harry Potter novels.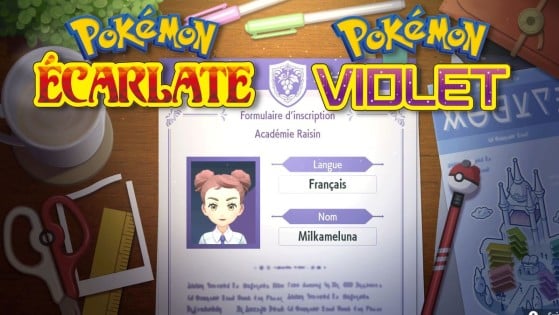 Want to start over with your version of Pokémon Scarlet or Purple? Here's how to delete your save and start from scratch: character creation, choice of starter, completion of the Pokédex and progress in the scenario!