Whether you've already completed the game or just want to start a new game, this guide shows you how to overwrite the Pokémon Scarlet and Purple save game to start the adventure again. You will also see how to "reset" without losing your save or getting a second save through a different profile on your Nintendo Switch.
Delete your save and restart the game completely
This is a drastic method that deserves reflection. By following the following steps, you will lose your entire save (your progress in the Pokédex and the game scenario, the shiny you have captured, etc.). Unlike previous versions, there is no manipulation worthy of the CIA to do on your console: just go to the settings of the Nintendo Switch.
Turn on your Nintendo Switch and go to "Console Settings" (toothed wheel on the HOME Menu),

Once you have opened your settings, you need to go to the "Data Management" tab, which appears on the left side of your screen.

Then choose the " Manage backup data " option at the very bottom of the list on the right,

Select your Pokémon Scarlet or Pokémon Purple software,

Choose the data of the Nintendo Switch profile concerned if there are several and confirm by pressing A.

Then you will have to confirm the deletion again,

Restart your console and you can now start a new game of Pokémon Scarlet and Purple.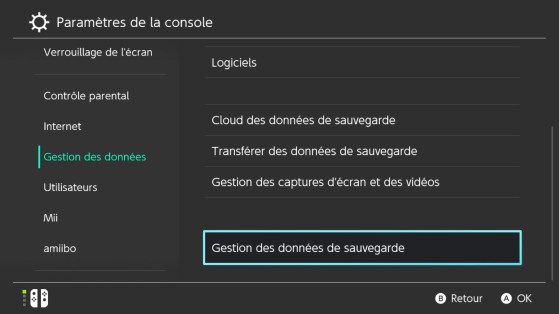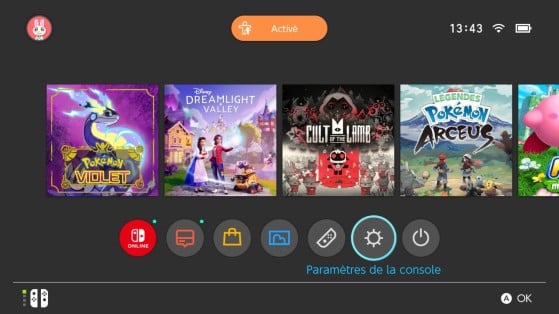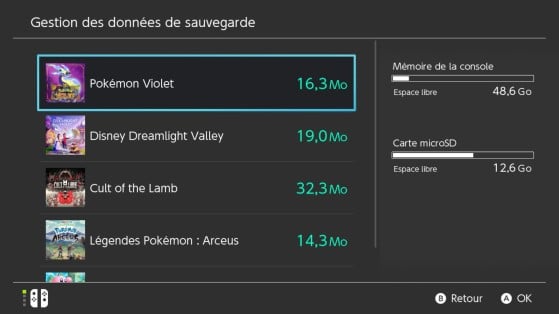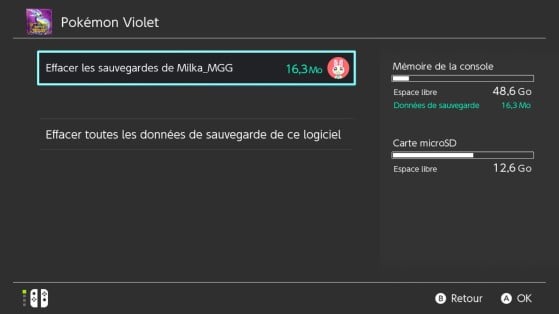 Perform a simple reset
If you do not want to delete your save but simply have the possibility of restarting the game if something does not suit you or if you have missed a shiny for example, you can use the "soft reset": turning off the console or quit the game without saving in order to find a previous save. For this you must:
Go to your game settings and deactivate automatic saving: be careful, this means that you alone will save your game when you decide,

Save your game when you are in front of a shiny for example,

If you miss it, quit and restart the game: you will come back to the exact place where you saved.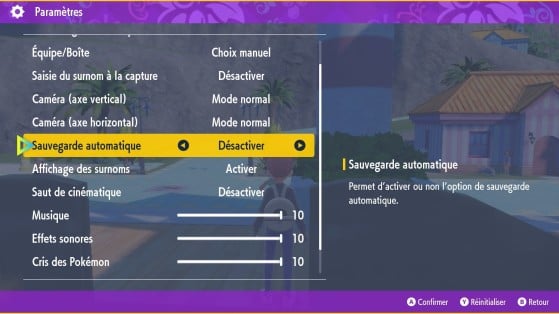 Get a second backup
If several of you want to play Pokémon Scarlet and Violet in the household, note that it is possible to obtain as many unique saves from different user profiles on the console (not as for Animal Crossing New Horizons which requires you to have only one save per console).
On the HOME menu of your console, go to the settings,

Choose the "Users" tab then "add a user",

You can then create a new user,

When you start Pokémon Scarlet or Purple, choose the new user carefully to start a new game (this will not erase yours)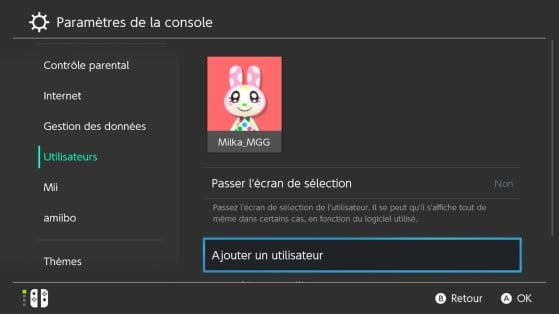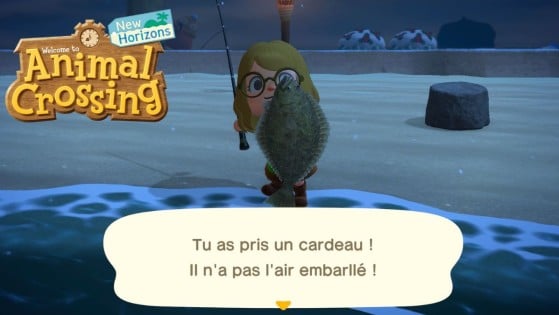 If you also enjoy the many word games present in the Animal Crossing license, especially when you capture fish and insects, then this article is for you! Here's a selection of the franchise's best valves.