It's time for a new gift in Pokémon Scarlet and Purple with these new free rewards, no ingredients or components this time but a handy item to change the Teracrystal type of your Pokémon.
The December 23 gift code for Ice Tera-Shards
This code contains no less than 50 Téra-Éclat Glace . Once a player has collected 50 Tera-Shards of the same type, they can go to the leader of Mezclamora to benefit from a Teracrystal type change on a Pokémon.
Usually these items are found on the ground or in raids from three stars. A gift that is therefore welcome in these winter holidays.
HAPPY HOLIDAYS

Be careful though, this code will only be valid for a few days, in fact you will only have until December 25 to collect this gift.

Considering how generous the game's teams seem at the end of the year, it would not be impossible that we receive other codes as the Christmas and New Year holidays progress.
Some rewards have also been distributed in connection with episodes of the anime and we may continue to be spoiled! Is the shipment of these Ice Tera-shards a way of saying that we will receive the other types in the near future?
How to Redeem Your Code in Pokémon Scarlet and Purple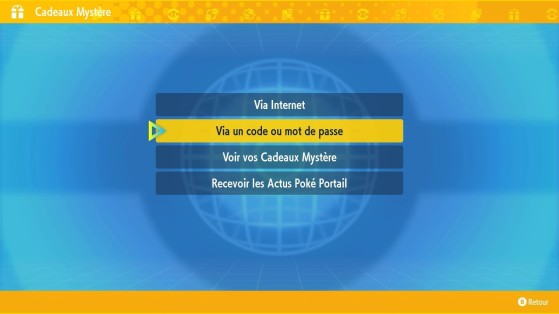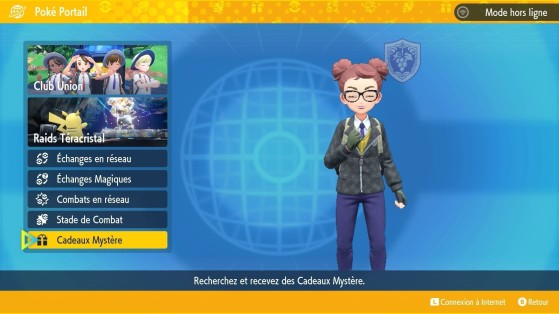 To access your free rewards you will need to use the Mystery Gift option and register your code.
The Mystery Gift feature is unlocked at the start of the game. You can already collect some pre-order and purchase bonuses such as the special Pikachu Teracrystal or Balls.
Open your main menu (via the X button),

Click on the Poké Portal option.

At the very bottom, you will then see "Mystery Gifts".

Click on it to select "via code or password".

Enter the gift code,

You will receive the items directly in your bag.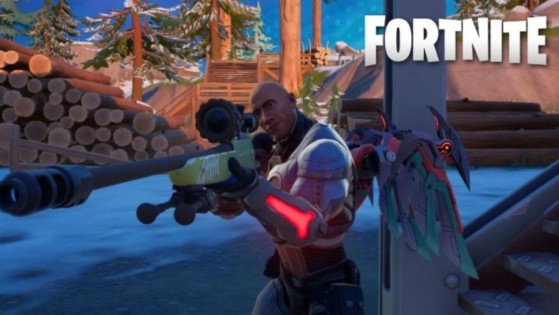 During this Christmas season, challenges and tempting rewards are everywhere. One of the challenges of the moment will ask you to inflict damage using sniper rifles, and we explain where to find these weapons during Chapter 4.