This Wednesday, December 14, 2022, a new gameplay session was streamed live on Twitch and YouTube to bring us even more details about the highly anticipated Hogwarts Legacy Hogwarts Legacy. This is not a trailer per se, but rather 35 minutes of sequences filmed directly in the game with some comments from the Avalanche Software team. To review the gameplay showcase in 4K, you will find the video just above the article or directly via this YouTube link .
Exploration of the open world on a broom but not only!
In addition to the huge Hogwarts castle that we will necessarily spend hours exploring from top to bottom, we can also venture outside the school: forbidden forest, Hogsmeade, lost villages and other dungeons.. The open world map seems very large and to facilitate its exploration, it will be necessary to use mounts like the flying broom.
Broom flight
It is possible to take out the broom at any time in the open-world in order to ride it in a very fluid animation. We will be able to buy different models in a specialized store. In the presentation, we can see that it is possible to move forward normally, to rush with a boost or even to brake.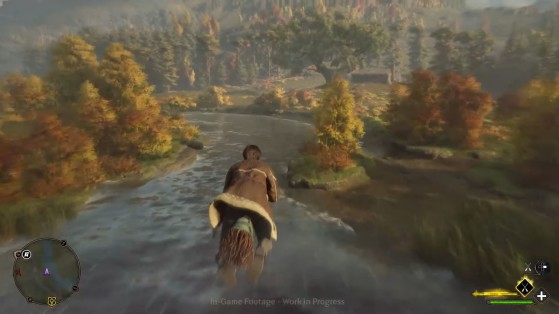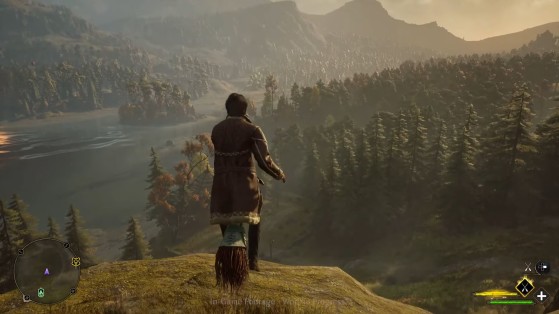 During this exploration, we could see many icons on the map: shops, enemies, dungeons, quests, chests or even chimney points (teleportation).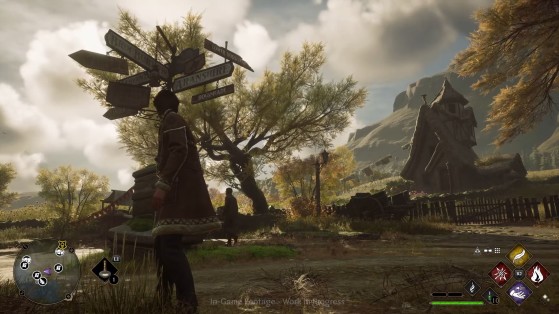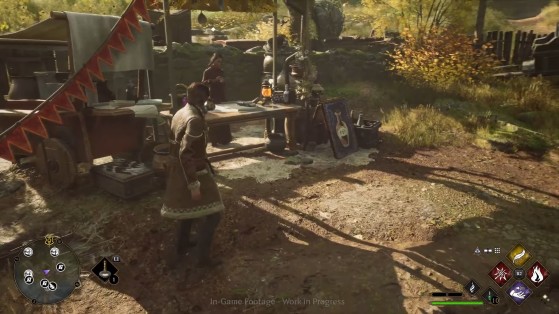 The other mounts
In addition to the broom, it will of course be possible to use other mounts such as the fantastic animals that we will adopt or even this fabulous Onyx Hippogriff which is the game's pre-order bonus. As a reminder, Hogwarts and its surroundings can be explored through the changing seasons and weather.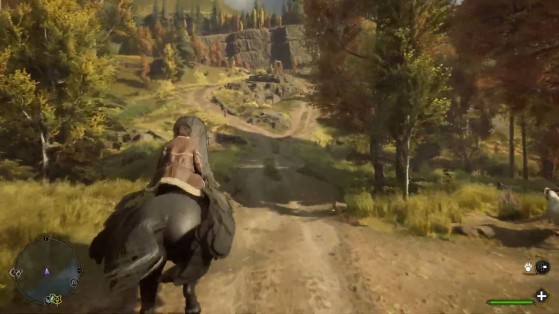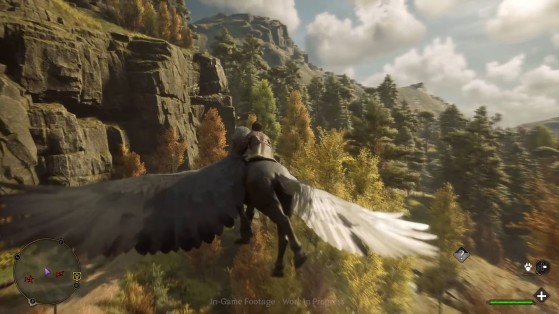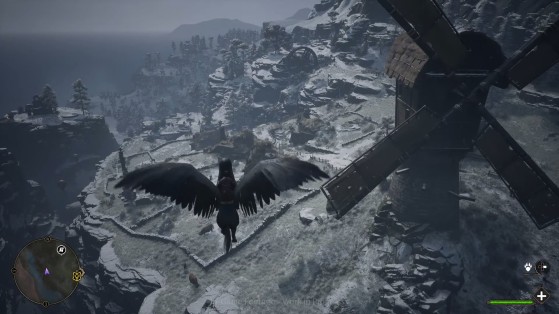 Advanced combat and black magic
It was time for the developers to show us more in depth how it will be possible to be "wicked" and to use dark magic, especially with the unforgivable spells . In the showcase, the Forces of Evil combat arena (a bonus for purchasing the deluxe edition) is used to practice casting spells such as Avada Kedavra, Cruciatus or even the imperium. It's a good way to test this black magic without affecting your story if you don't want to take the paths of evil, for example.
In this place of training, you have to fight waves of enemies in order to gain experience.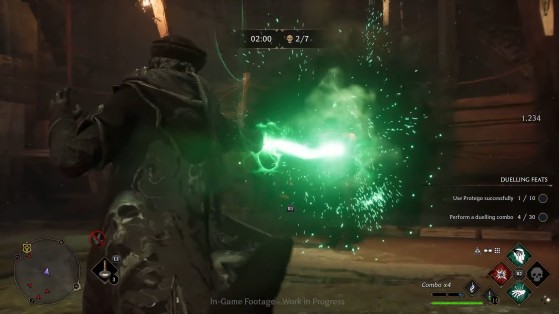 The Room of Requirement: Potion, Housing, Fantastic Beasts and More
Featured during Sony's long State of Play, the Room of Requirement is an iconic location in the Harry Potter saga that will obviously be present within the walls of Hogwarts even in 1890. It's a sort of HUB, HQ for the player who can then grow ingredients, concoct potions or even access his magic greenhouse. There, it will be possible to take care of the fantastic animals that we have saved from the clutches of poachers or even decorate our own haven of peace.
Customize your room on request
The animal greenhouse is not the only thing that will be possible to customize! The Room of Requirement itself can be edited from top to bottom. Objects, size, color... absolutely everything is modifiable.
It is this functionality that we did not expect at all.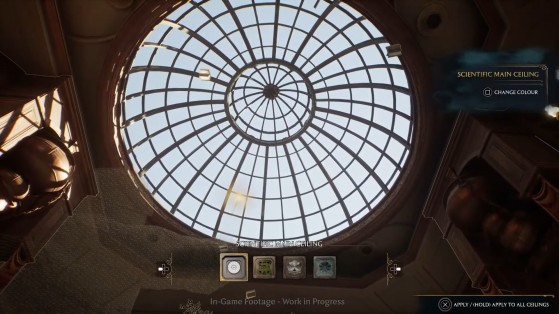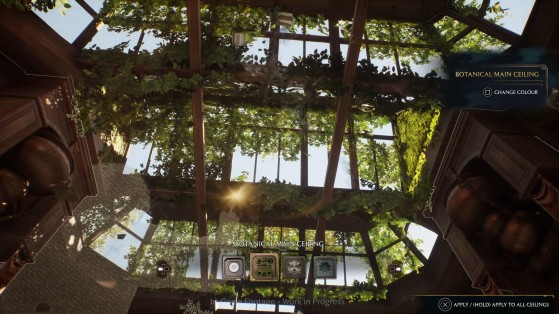 Change outfit
Thanks to the loom, you can change your outfit but above all improve your equipment which has several ranks of rarity: normal, rare, epic and legendary. Each piece of "armor" can then have its own skills. As in MMOs and other RPGs of the same genre, it is possible to equip armor for its skills and its statistics but then wear a "visible" outfit simply for pageantry.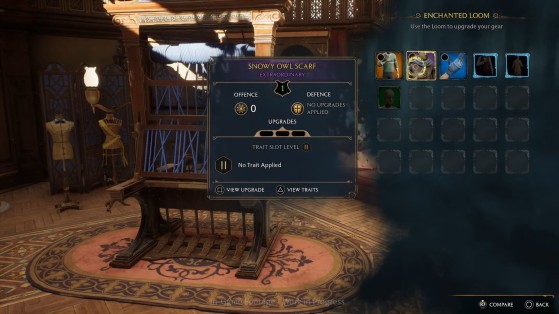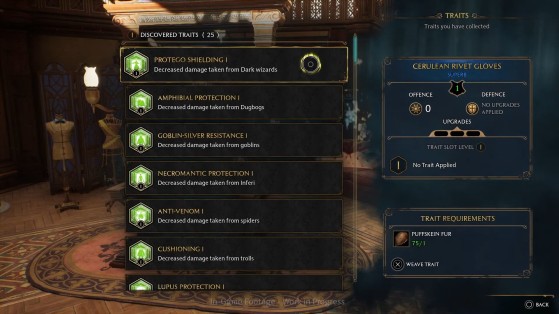 Caring for Fantastic Beasts
Entering the main greenhouse, we can take care of the fantastic animals taking refuge there. You can brush them, cuddle them, play with them, rename them or even feed them. Again, everything is editable and we can customize this space as we see fit.
By taking care of the animals, we will be able to receive rare materials.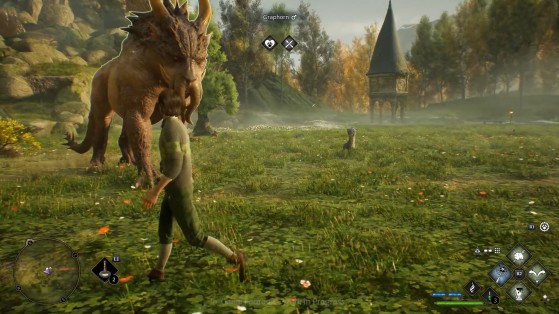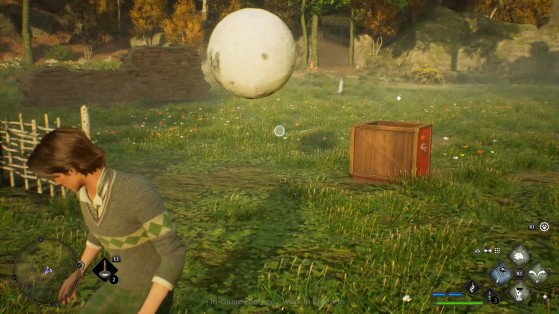 ending surprise
The last seconds of the presentation were a surprise from the community manager. We find the main character finding a mysterious book and getting sucked into it. All our theories on this subject as well as crisp details on the 35 minutes of gameplay will be available tomorrow on the site.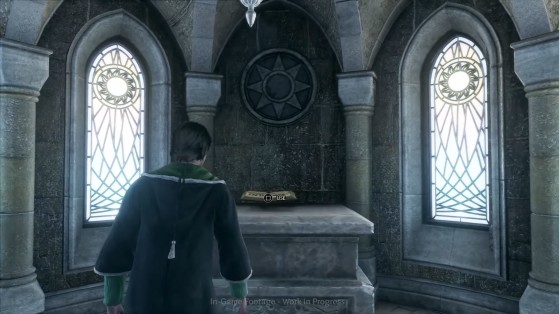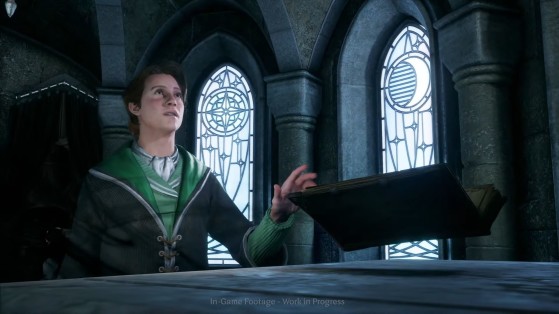 In the video game world, it must be said that we have something for everyone... FPS, adventure, action, we are served, and if there is a game that performs in the field of Battle Royale, it also performs. ..on adult sites! Yes, Fortnite is also Top 1 there.