Disney Dreamlight Valley has been available since September 6, 2022 in early access and has already charmed millions of players around the world, whether on PC or consoles. Unfortunately, many bugs prevent Internet users from fully enjoying Gameloft's title and the developers are working tirelessly to correct them as soon as possible. If the last update with Scar, dated October 19, has already improved the gameplay and unlocked certain quests, there is still a long way to go for DDV to be stable (on Nintendo Switch in particular) and perfectly operational at the level of friendship quests.
A patch planned for the first week of November
Fortunately, the communication around the game is very good and allows us to know the next stages of development. Thus, a new update is planned for next week with, on the program, some major bug fixes.
Without further ado, here are the fixes that will be released next week on all platforms (the exact date will be communicated later):
On Xbox: a major optimization will be carried out in order to reduce crashes (when the game suddenly turns off),
The fatigue effect when you have no more energy will be removed: some players found it too violent (the screen suddenly turns white and flashes)
A parameter will be added and will allow you to choose the intensity of the screen shakes ,
In the same way, a parameter will allow you to adjust the intensity of the flashes (especially for lightning)
The quest Restore Sunstone of Mother Gothel will finally be fixed!

The bug of objects not registering in the Collection will be fixed (you will finally be able to see the enriched earth for example or the rubies)

Other fixes will be made but we don't have the exact list yet. We will post the full patch note in French on the day of the update. Regarding the Nintendo Switch, Gameloft say they are working hard to fix the many bugs and crashes on this console.
You have nothing more to do in the game?
Be careful however, this is in no way a content update as was the case for Scar. Concerning Toy Story , it will be necessary to wait, at least, at the end of November or the beginning of December. In the meantime, make sure you have completed the Halloween quests to obtain special items, or even The Way of the Stars Season 2. Otherwise, all you have to do is apply the game routine to unlock the entire Collection and save Coins in anticipation of the many new furnishings that will one day be added to the Scrooge Store.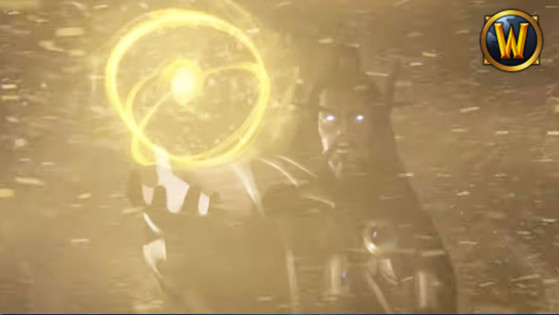 The weekly "reset" time for World of Warcraft dungeons and raids has been the subject of heated debate for a while now. With the second part of the Dragonflight PrePatch, Blizzard plans to change it for Europeans, a first! But is it enough?