As we know, God of War Ragnarok is the last chapter in the adventures of Kratos and Atreus in Norse mythology, Cory Barlog having indicated that the production time for this kind of sequel was taking far too long. Ok, but what happens now? It is hard to imagine Sony PlayStation letting one of its flagship licenses rest on its laurels, then comes the question of the destination and the next mythology visited. There is a good chance that it will be Egypt, we explain why.
God of War (2018) was supposed to take place in Egypt
These are the words of Cory Barlog himself in one of the passages of the excellent documentary Raising Kratos, available free on Youtube and subtitled in French . We've already told you about it, but we recommend watching it if you're a little interested in how an AAA of this magnitude is made. The daron of the new God of War also told Eurogamer why Egyptian mythology was dropped for Norse:
Half the team was up for Egyptian mythology. They all had good reasons but when I compared the two, Egyptian mythology was about the pharaohs as embodiments of the Gods on Earth and there is a lot more about civilization. It's less isolated, less arid. I think at that time we really wanted to focus on Kratos. Having too many distractions around takes away from the central theme of the stranger in an unknown land.
A little piece of Egypt in the 2018 game
Remember: when Kratos and Atreus visit the depths of the Temple of Tyr halfway through the journey, they come across relics from other parts of the world and what is Atreus having fun with? Yes, an Egyptian vase that he even begins to put on his head. The Santa Monica teams could very well have put this there as a holdover from their earlier work on this mythology, but they're more likely to give us a clue as to where the license will go in the future. It's obviously a track that would please a lot of people, but there's still time to see it coming: Ragnarok has only just arrived and you are not unaware that the production of a game of this caliber takes several years.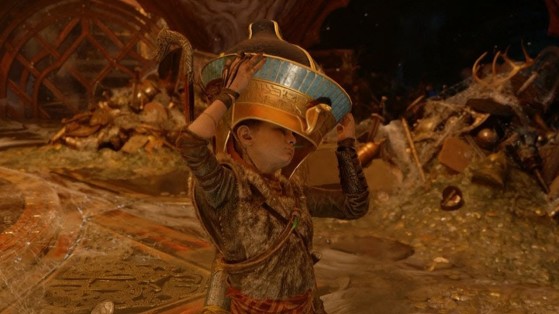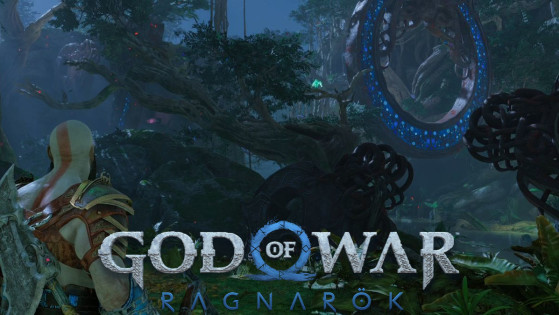 Discover the position on the map of all the collectible crows present in the kingdom of the Vanes gods with this guide to God of War Ragnarök. This includes screenshots, as well as instructions and explanations for reaching the more complex ones.