This latest edition of Pokémon, Scarlet and Violet, continues to break records. After experimenting with the open world with Pokémon Legends: Arceus, GameFreak decided to push their ambitions even higher for this latest installment, at their peril. The game is paradoxical, it combines excellence and the terrible, ambition and laziness, but in any case: it seduces.
So much so that the game is on the way to breaking sales records. In any case, this is what known trends in the United Kingdom and Japan suggest.
Gargantuan numbers
Based on recorded UK sales data, Pokémon Scarlet/Purple is simply the biggest physical game launch of the year. Exceeding even the big titles that are FIFA23 and Call of Duty MWII without counting the dematerialized sales of which we do not yet have the figures.
It is the 2nd biggest launch of the license behind Moon/Sun which had benefited from immense enthusiasm around the release at the time of Pokémon GO in 2016, but it has however already brought in more money than the latter , its selling price being higher than Moon/Sun. The Violet version is the best-selling version with 52% of total sales, Scarlet at 42%, and packs including both games complete the remaining 6%.
For comparison, Scarlet/Violet has sales 25% higher than its last big brother Sword/Shield released in 2019, 56% higher than Legends Arceus and 70% higher than Pearl/Diamond! Finally, it is quite simply the most pre-ordered Pokémon game of all time in Japan.
It also benefited sales of the Nintendo Switch and its latest OLED model, resulting in the best week of the year for the Japanese distributor. A colossal success.
What to think for the future?
Pokémon is a license that attracts an extremely large audience , and GameFreak knows it. Despite an undeniable success and positives to give to Scarlet/Violet, the game is also one of the most criticized by the public , especially for its performance, its graphics and its list of bugs which also breaks all records. 60€ for a good game but straight out of 2012, it sometimes makes you cringe.
Not necessarily reassuring for the future therefore, because GameFreak could totally be satisfied with this for their next edition in 3 years, and release a good game again with a "lazy" finish, knowing that the fan community will probably be there. . Hopefully, though, they've listened to the critics of the past few days, because if they manage to make a Scarlet/Purple with a technique from the current decade and without bugs, they'll have in their hands the best Pokemon game of all. time.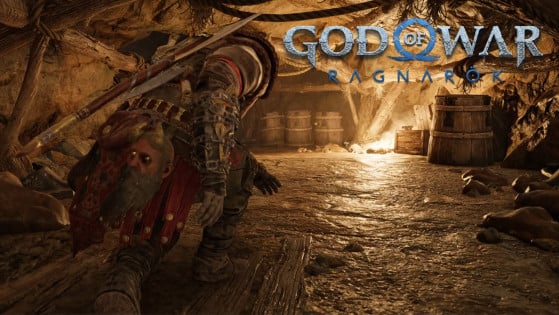 It is not necessary to have reached the end of this God of War to return to the Core areas and the Jarnsmida Mines of Svartalfheim. All you need to do is complete the Forging Destiny chapter to create an alternate path with your new tool.