A new record broken for Santa Monica Studios and God of War Ragnarök. Sony announced via PlayStation's Twitter account that the game scored the biggest launch in console history with over 5.1 million first-week sales , naturally also making it the franchise's best launch ever. A record bodes well for the studio, which has accumulated nominations for the Game Awards 2022, a prestigious ceremony which will take place on December 8.
A historical record
Previously owned by Naughty Dog's The Last of Us Part II, God of War Ragnarök breaks the record for most first-week sales on PlayStation . With more than 5.1 million copies sold on PS4/PS5, the game beat the previous franchise record and entered Sony's pantheon ahead of TLOU2 (4M+), Spider-Man (3.3M), and God of War (2018, 3M+).
Kratos has therefore decided to destroy as many records as gods, and only bodes well for the future. One can easily imagine that it could beat its predecessor on the total number of sales within a few months. God of War (2018) is currently more than 23 million copies sold on all platforms, including PC since this year, a release that had revived sales. The same scenario is envisaged for Ragnarök, with certainly a faster PC port. No doubt the franchise will break a new record in the future.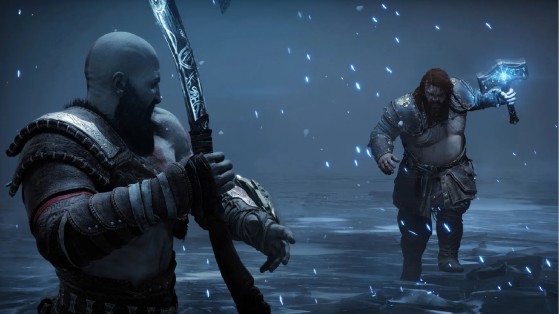 Time for rewards?
Only a few weeks after its release, it's already time for the awards with the Game Awards 2022 ceremony on December 8. God of War Ragnarök is the colossus of the evening. The most nominated game of the event with no less than 10 nominations across the 31 categories , it will form with Elden Ring the flagship duo of the evening. Which of the two will be crowned game of the year remains a mystery, and the suspense is total.
It is in any case one of the greatest successes of the current decade, acclaimed by the public and JV critics. Like its predecessor, which won GOTY 2018, it boasts a pretty 94/100 rating on Metacritic, making it one of the highest-rated games of recent years.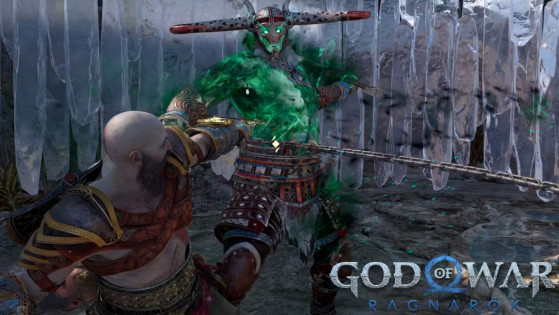 While GoW had the Valkyries, the sequel has the 12 berserkers, very difficult to summon optional bosses at tombstones. Here's a written strategy guide with tips and tricks for defeating him on maximum difficulty, as well as a video of the fight in this mode.