This end of the year will have been eventful for the star of the Twitch Game, but after having freed herself from the grip of her toxic husband, Amouranth finally finds the life she wants. The streamer has managed to break up with her tormentor, and she is finally free to offer her community the content of her choice. This means fewer hot tubs, and more real pure and hard gaming !
"I do what I want, and I always make seven figures at the end of the month. Life is better."
Goodbye hot tub?
Amouranth had been in a very toxic relationship for years, and her recent breakup caused her to review her Twitch lineup. The streamer is therefore surprised to do a lot less hot tub streams than before!
Amouranth explains on Twitter that this summer, more than half of his stream time was devoted to hot tubs. This month, his allotted Jacuzzi time is a mere 10%. The streamer thus streamed more Overwatch 2 than hot tubs in November. A magnificent snub to those who accused him of not changing his content since his breakup.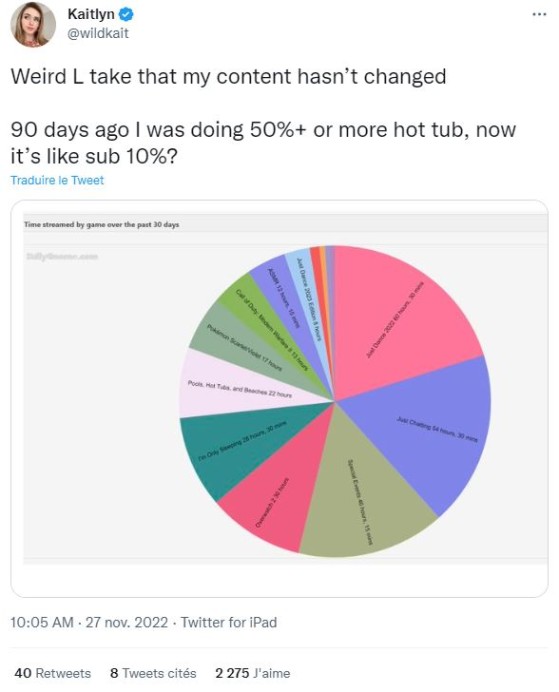 Still massive revenue
Amouranth explains on his networks that his Twitch income has not changed while the star has drastically reduced his weekly hot tub time. There too, it is a beautiful demonstration thrown in the face of her ex-tormentor who, as Kotaku reports , " forced her to launch a large number of hot tub videos against her will ".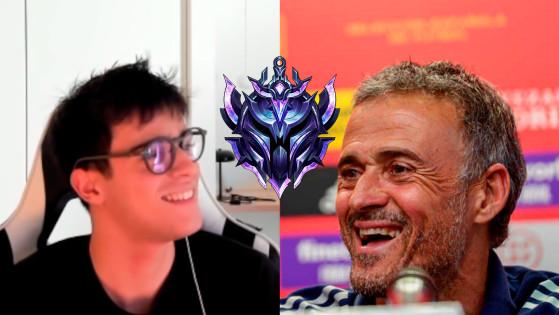 It happens that certain circles intersect in completely unexpected ways. This is what happened recently on Twitch, where football fans were able to watch a high level ranked on League of Legends.