The big winter update will be deployed this Tuesday, December 6 on Disney Dreamlight Valley! The opportunity to meet new characters like Buzz and Woody, to visit the new kingdom of Toy Story, to enjoy a Way of the Stars full of special Christmas rewards and more!
But this update does not only concern the content that will be added: as with each update, a lot of corrections and improvements will be made to Gameloft's title! The team has also shared the detailed list of changes and there are heavy.
Full patch note in French - December 6, 2022
Gameplay improvements
The game is now fully compatible with Steam Deck and verified by Steam.
Optimized game stability on all platforms. Much of the focus has been on optimizing the Nintendo Switch experience, which players should find smoother now.
It's getting cold outside: many fireplaces in Dreamlight Valley can now be turned on manually.

Kristoff has expanded his Stand's inventory to include more items (there may be some iron ingots in there).

Improved wood distribution in all biomes. This change will make the wood you find in each biome less random. While spawn rates are slightly less frequent than before, each biome will now have a fixed set of woods that can and will spawn in constant amounts, making gathering less random.

Critters' stomachs have been improved to allow for better sharing of treats. It is now possible to feed creatures multiple times per day.

Reduced game load times on all platforms.

Reduced game install size.

Improved game resource loading to give players better performance.

Deployed optimizations to reduce the risk of frame drops caused by certain animations.

Improved performance and memory usage in large gardens (50+ plants) while gardening.

Removed visual effects of "dried plants" to improve game performance.

Optimized various visual effects to improve game performance.

Fixed memory leaks that caused slow performance and crashes under certain circumstances.

Improved item boundary feedback in furniture edit mode by adding a second on-screen counter. The top counter shows the number of different items placed in the valley, while the bottom counter shows the total number of items, including duplicates. This should provide more clarity when these limits are reached, as as before, reaching either of these limits will prevent players from placing other items in their valley - unique items or total items respectively - until they remove objects to make room.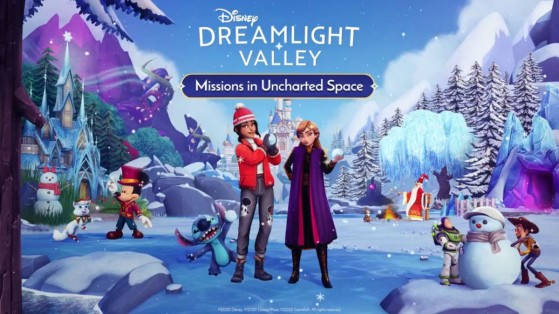 Bugfix
All avatars now have the same animation speeds. Specifically, you'll notice that the crop watering and cooking animations have been updated to reflect this.
Critters that have befriended while feeding now appear correctly in the Collection menu.
The avatar now always looks at the camera in selfie mode.

Fixed a software crash that sometimes occurred when pressing the Back button on the title screen.

The Collection menu now updates correctly when new resources are collected.

"A Deal with Ursula" Quest: Players who had previously picked up the Black Crystal should now be able to complete the quest.

Goofy's "Photographic Fervor" Quest: The Elephant Graveyard can now be photographed correctly.

Mickey's "Dreamlight Fountain" quest: The celebration ribbon is now correctly recognized when placed near the fountain.

Eric's "Life Begins for You and Me" Quest: Players who were experiencing a blockage will find that the Nautilus consumable has been returned, which should unlock progress.

Ursula's "Sweet Lair" quest: When Goofy was redecorating his house, he accidentally misplaced a piece of paper essential to the quest. He was found and returned to his place in his home.

"Peacemakers" quest: Improved collision issues with palm trees to reduce chance of shards and other objects getting caught in them.
The 3 big changes to remember
Among the important improvements that the patch will bring this Tuesday, we can highlight three in particular that will greatly improve the quality of life of the game:
Optimization : whether it's the framerate when gardening (latency), reduced loading times or fluidity on Nintendo Switch, it seems that Gameloft is finally offering a nice improvement in game performance!
Critters : it will now be much easier to befriend them and save them in your collection since you can feed them twice a day now!
Kristoff's booth : a new line is added to his shelf so he can sell more items like iron ingots!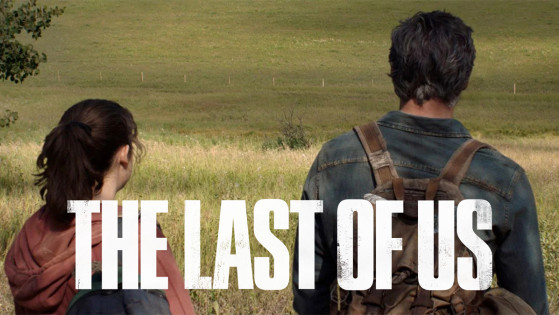 This time we're not beating around the bush with a few set photos or teasers that last 20 seconds watch in hand: the series The Last of Us by HBO finally has a trailer worthy of the name of more than two and a half minutes.