We like free games at Epic and it's now the tradition: from mid-December, Epic Games Store offers one game per day for download to everyone. After the excellent fighting game Them's Fightin Herds, we're off to a very solid AAA FPS with the reboot of a cult license by Machine Games.
Wolfenstein New Order free download from the Epic Games Store (from 5:00 p.m.)
Wolfenstein: The New Order
Play as William Joseph "BJ" Blazkowicz in a very cold and violent Nazi dystopia in the muscular FPS that made MachineGames (studio currently working on the adaptation of Indiana Jones) famous. It's an old-school, no-frills doom-like that's particularly effective and carefully written: if you like single-player FPS, chances are you won't succumb to its sequel The New Colossus.
Description Epic Games Store
Wolfenstein: The New Order brings back the series that created the first-person shooter genre. Set in an alternate version of the 1960s, this game takes you to a new world dominated by a well-known enemy who has totally changed the course of history.
Epic Games Store: 1 day = 1 free game
As with the Christmas 2021 games list. Every day at 5 p.m., you can go to the free games section of the Epic Games Store to download a game that will stay in your library forever . Each time, you will have a window to the new one to download and to its right, a clue allowing you to guess the game of the next day. Often, players pool their efforts to find the answer quickly and warn others of what awaits them 24 hours later.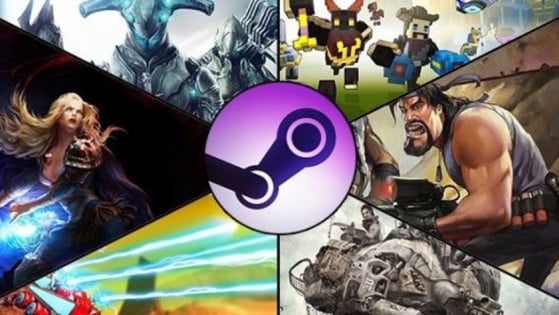 We've sorted through the hundreds of free games on Steam to bring you our selection of the best titles available in this category.