Since the takeover of Twitter by Elon Musk, the leader of Tesla does not seem to have everyone in agreement. After its employees suffered from an ultimatum: "Give it your all unconditionally or leave" , it is now content creators who have been targeted by a new ban. Elon Musk introduced non-competition on his platform and it sparked a new wave of discontent.
Promoting on Twitter? It's no !
Yesterday, Twitter users had a bad surprise. A new policy introduced by Elon Musk no longer allowed people to advertise for other platforms: "Twitter no longer allows free promotion of certain social networks on Twitter" . For example, it was no longer possible to say "follow me on...":
Facebook
instagram
Mastodon
Truth Social
tribel
Post

Nostr

In addition to this, users who tried to circumvent this unprecedented measure were also sanctioned. According to the platform's statement, those who did not comply with this measure risked a temporary suspension of their account. This applied to Tweets but also to biographies and therefore impacted all content creators who use the various social networks as platforms. A virtual censorship of the competition which enraged many users. Despite everything, the mention of Twitch or YouTube was not prohibited. Like what only social networks competing with Twitter have been targeted. Luckily for Twitter users, the policy was erased from the platform's rules of use this morning.

Unfortunately for Elon Musk, many users argue that this policy is actually... illegal. Indeed, it would go against a specific rule of the laws of the European Union saying that platforms cannot prevent their "customers" from putting links to other companies. The fine incurred can be up to 20% of Twitter's annual revenue. While some say that Elon Musk's platform would not be affected by this law, who knows if it will be sanctioned or not for the implementation of this measure even if it only lasted a few hours.
For or against the resignation of Elon Musk? The users have decided!
Visibly aware of the dissatisfaction of users, Elon Musk decided yesterday to set up a rather surprising poll: "Should I step down as director of Twitter? I will comply with the results of this poll" . The answer "yes" was the most voted , with 57% out of 17,502,391 votes in total.
It remains to be seen now whether the leader of Space X will comply with the result … or not. In the comments, many users argue that it is quite possible that Elon Musk leaves the direction of the social network only to place someone under his orders. In any case, the future of the platform is still very uncertain and no one knows what the Tesla leader's next decisions will be regarding his new acquisition. Will he keep his job as director?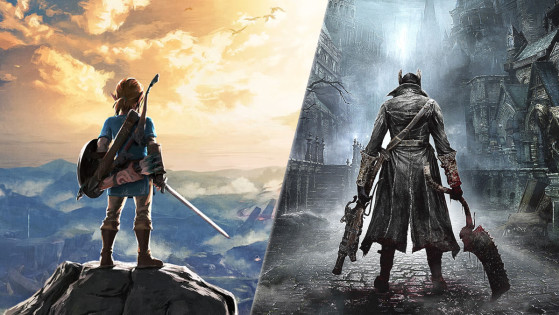 Not necessarily being a fan of game consoles (Nintendo Switch, PlayStation 4 and 5 or even Xbox One and Series), there are still some exclusives that we all want to see land on PC. Discover our selection of the 5 games that we would like to see one day released on PC.