The League of Legends Championship Series 2019 is now over until September, but WHAT A WAY TO END THE SEASON!
After struggling in four tensed games where Cloud9 were constantly evening the score, Team Liquid finally manage to snatch a 3-2 — thus prevailing in finals and qualifying for Worlds as the first seed of the NA Region. After a first game completely dominated by Cloud9, Team Liquid just needed one teamfight to shake things upside down...
The least we can say is that once again Doublelift carried his team on the back of his shoulders — even though he couldn't avoid a bit of taunting...
The final game wasn't a stomp: it was a League of Legends lesson, and Team Liquid were the teachers. By winning the LCS for the fourth time in the row, they sure became the best team the NA Region has ever produced...
While Team Liquid and Cloud9 climbed to the two first steps of the podium, the third one was still empty until Counter Logic Gaming prevail against Clutch Gaming. It started perfectly for Clutch Gaming, with a first game completely dominated...
With a second game won, Clutch Gaming feels the victory is within their reach. However, Counter Logic Gaming compone themselves — notably with an incredible hook from Biofrost — and snatches a first then a second game.
The dream of the reverse is here, and Counter Logic Gaming finally achieve it. Final score: 3-2, and CLG take the third place of the LCS podium.
Starting on September 6, the Regional Qualifier will determine which team from Clutch Gaming, CLG, FlyQuest, or Team SoloMid will qualify for Worlds 2019 as the NA Region Third Seed.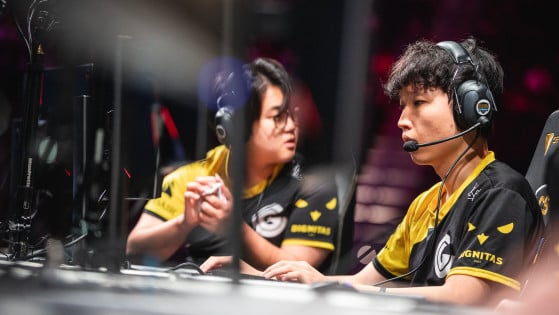 lolesports
As winners of the Regional Qualifiers, Clutch Gaming booked their tickets to Worlds as the LCS third seed. This comes after Doublelift and Team Liquid snatched a fourth title following five tense games against Cloud9 in the LCS Summer Finals.