Update — August 29
The Youtube channel "Today on the Korean Server" unveiled a quite complete video of what seems to be the soon released mobile version of League of Legends. Check this out!
The MOBAs didn't wait for League of Legends to reach the mobile game market — while Riot fans were constantly asking for a portable version of the Summoner's Rift. During years, Riot Games refused the sole idea of porting LoL on mobile, however, Team Liquid CEO Steve Arhancet tweeted a curious photo two weeks ago...
It was still permitted to doubt it — since Steve Arhancet isn't part of Riot Games at all. Still, the possibility of having him testing a mobile version of League of Legends wasn't absurd at all. This story remained a theory... until two days ago.
While the Summoner's Rift seems almost complete, displaying some features currently supported by the PC version — you can easily notice that Nexus' towers are missing. Intended gameplay or missing feature — the question still remains.
Riot Games is owned by the Chinese telecom giant Tencent since 2015, and mobile games are quite succesful in Asian countries — as testified by the several mobile ports of the Final Fantasy franchise. Released in 2004, the mobile game Before Crisis: Final Fantasy was a big hit in Japan, to such an extent that it wouldn't be surprising to see Tencent asking Riot Games for a port of League of Legends onto smartphones.
Oh boy, perhaps we will soon be able to play League of Legends on the bus or the train...
PEOPLE, IT'S HYPE-O-CLOCK!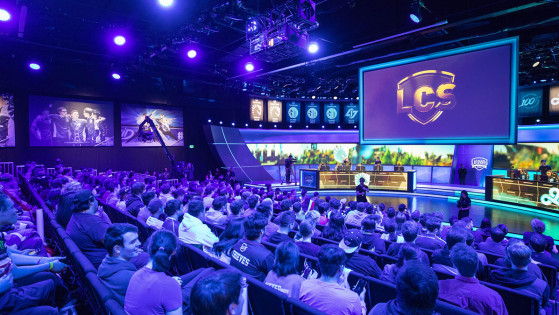 The League of Legends Championship Series will be the first topic in the upcoming final season of Ballers, the HBO-produced sports comedy starring Dwayne "The Rock" Johnson.