Unfortunately, the biggest fans of the license will have noticed that this trailer didn't show us much more about the game. Even if Animal Crossing New Horizons will only be released on Switch in March 2020, it is true that this gameplay trailer can be confusing. And for good reason, everything that has been shown could already be guessed via the first teaser and the 20 minutes of gameplay of the E3.
But for those who had not yet seen any of this, then this is what we are learning!
Tom Nook wants to show us a video presentation of the paradise island where we landed.
Welcome to the island
We have to admit that we arrived on the island via a seaplane. A larger island, or a continental city must therefore not be very far away and we could perhaps reuse this plane a little later in the game (theory).
Anyway, here we are with a Survivor Pack and our tent. Plant it wherever you want on the island. You can then decorate it internally AND externally. There is total freedom.

It is possible to collect absolutely everything you find on the island (weeds, fruits, shells, branches, rocks...) in order to crack furniture and tools.
At one point in the trailer, we see that the holes in the ground are back. You know those little star-shaped crevices that indicate the presence of fossils! In the same way, the magic rock with bells also seems to be back in the game.
Small news :
it is now possible to dig up a tree completely (even with its fruits) and replant it wherever you want.

You can pick flowers and make a wreath for your character or decorate your door

use a pole to jump from one side of the river to the other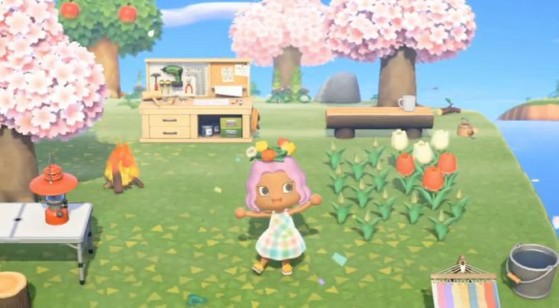 In Tom Nook's shop, you can obviously sell anything to Méli et Mélo in order to collect a few bells and... pay off your loan! In addition to bells, you can earn Nook Miles by completing quests.
The weather is also back, as are the seasons, allowing you to immerse yourself totally in this paradisiacal life.
Play with 7 other people
In Animal Crossing New Horizons, it is possible to welcome 7 other people to your island and play all at the same time! You can even take great pictures.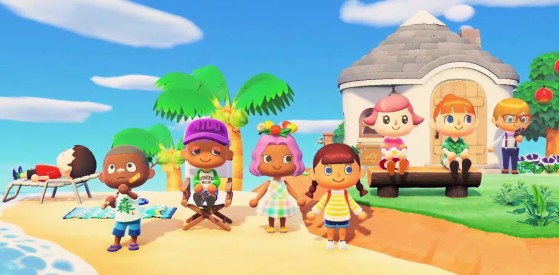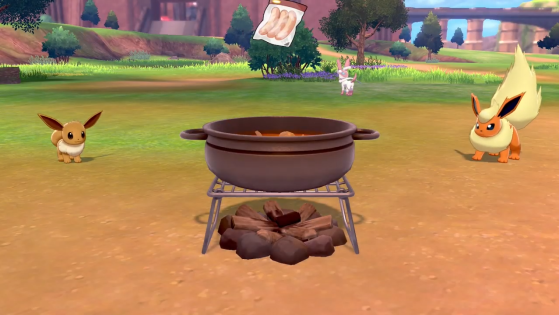 pokemon
At the Nintendo Direct on September 5, new information about Pokémon sword and Pokémon shield was revealed.