The current League of Legends Championship Series split has recently concluded with Team Liquid prevailing, which means we'll soon jump into the off-season. The LoL esports scene is changing once more, however — some people don't need to wait for Worlds to shift their paths...
A few weeks ago, Chris 'PapaSmithy' Smith announced that his fourth year as a League Champions Korea commentator would be the last. PapaSmithy previously worked as a school psychologist in Western Australia, before embracing his dream of becoming an esports commentator. He went all-in, and was eventually hired by Riot to cast both the local Australian league and the Chinese domestic league.
In 2015, he moved to Seoul to become a caster for the LCK, and his dream started to grow.
During his time at the LCK, Smith famously casted for 530 days straight between 2017-19. Yes, you read that correctly — 530 days of casting without a break. Even when he was sick, even when he was exhausted, PapaSmithy continued casting. Because of his ability to endure such workload — to sustain — it's almost like he's come to embody Mundo.
PapaMundo goes where he pleases, and now he has decided that leaving the LCK won't be the end of his journey in esports. On Wednesday, he announced that he would join 100 Thieves as their new General Manager for the upcoming season of the League of Legends Championship Series.
According to a post on Twitter, Papa is now "looking forward to building something special, piece by piece". The Thieves didn't make it to the Summer split playoffs this year, but 2020 promises to be full of surprises.
Two weeks ago, well-known streamer Yassuo was also hired by 100 Thieves — which seems to highlight the Thieves' strategy to promote their brand and their team through established veterans of the esports industry.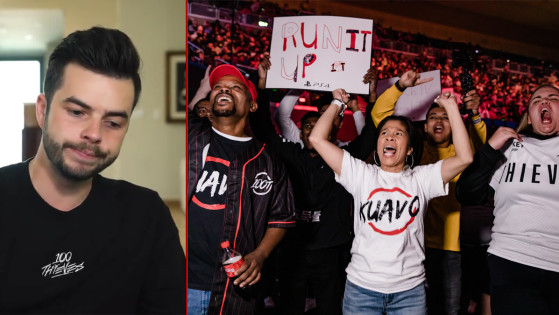 esports
For Matt "Nadeshot" Haag, founder and CEO of 100 Thieves, the Call of Duty League offers little to the more modest teams out there, and offers no guarantees to his own, existing brand.