Nintendo is unbeatable at the moment. At Nintendo Direct, they announced the arrival of a SNES catalogue for Nintendo Switch Online subscribers.
Owners with a subscription to this service will now be able to several old SNES games on their Switch, at no extra cost.
The range of games will be enriched by new titles as they become available. For now, here is the list of the 20 games you can play:
Super Mario World

Stunt Race FX

Super Puyo Puyo 2

Super Mario World 2: Yoshi's Island

Pilotwings

Super Tennis

Super Mario Kart

Kirby's Dream Land 3

Breath Of Fire

The Legend of Zelda: A Link to the Past

Kirby's Dream Course

BRAWL BROTHERS

Super Metroid

Super Ghouls'n Ghosts

SUPER E.D.F. EARTH DEFENSE FORCE

Star Fox

Demon's Crest

Joe & Mac 2: Lost in the Tropics

F-ZERO

Super Soccer
Want even more immersion in retro games? Nintendo has thought of you, since the company is reissuing the classic SNES controller.
Subscribers can pick up a wireless version compatible with the Switch, available for purchase 'soon' at a price of $29.99. The most nostalgic among us will be thrilled!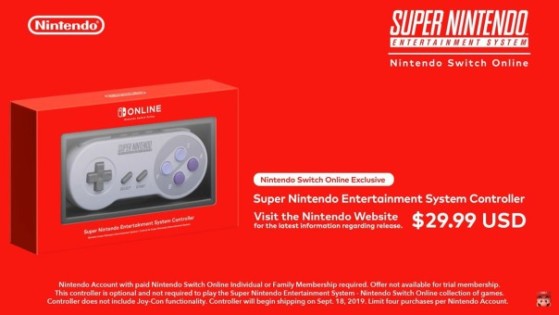 Written by Eliot "Pixxel-Mania" Denajar. Translated from French by Millenium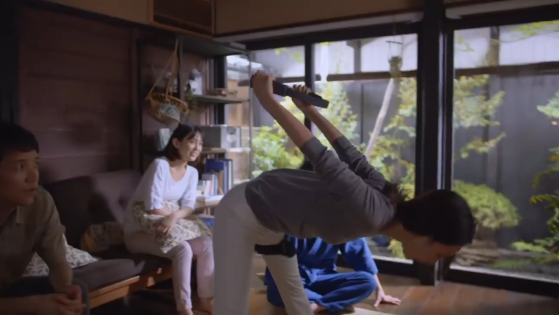 nintendo
Nintendo surprised everyone with an unexpected new trailer last night, teasing an accessory that appears to go hand-in-hand with a spiritual successor to the massively popular Wii Fit.