We don't even need to introduce G2 Esports. This Spanish team, led by Carlos 'ocelote' Rodriguez, started at the bottom of the League of Legends competitive scene and quickly became one of the most prominent esports organization in Europe. After beating Fnatic in their opening match of the League of Legends European Championship Summer Playoffs, G2 Esports are just one win away from their sixth title.
It's not the first time Red Bull and G2 Esports have partnered to deliver content to esports fans, as testified by the April Fools campaign they organized earlier this year.
What was originally an informal partnership has now became something bigger, and G2 Esports players will now bear the Red Bull logo on their right shoulders.
Currently among the top organizations within the Rainbow Six, Rocket League, CS:GO, PUBG and League of Legends competitive scenes, G2 Esports has nothing to prove. What started as a dream of a former pro player is now a reality, and one may only wonder what could stop them. Probably nothing, since partnering with one of the most important investors in the esports ecosystem surely proves that ocelote and his boys are one step ahead of all their competitors.
In two days, G2 Esports will fight for the LEC title once again, and then will compete against the very best at Worlds. Let's just hope that this new partnership gives them the energy they need to beat Korea and China!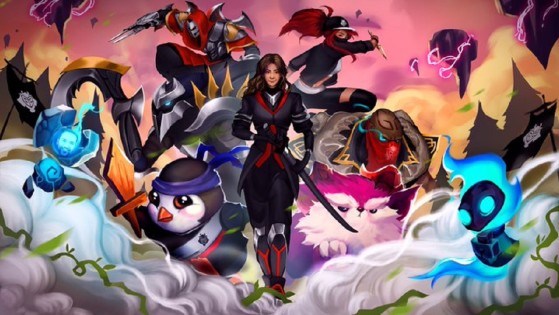 Since Teamfight Tactics was released, Hafu constantly streamed the game while showing an obvious skill. The fact that she joined G2 Esports is almost not surprising...