Rumay 'Hafu' Wang has always shown impressive skills in almost every game that she played: World of Warcraft, Hearthstone, and nowadays Teamfight Tactics. Since the game was released, she's the player with the most MMR in the whole world. Obviously, this precise fact was enough for G2 Esports to come calling. 
Hafu will then join one of the most prominent esports organization, currently owning eight different rosters: League of Legends, CS: GO, Hearthstone, Fortnite, Rainbow 6 Siege, Rocket League, PUBG, and Racing Team.
For now, Riot didn't announce any competitive scene in Teamfight Tactics, which means Hafs is actually joining G2 as a streamer first — and maybe later on as a pro-player. 

"I'm super excited to be joining G2 and doing the team proud! For the next year, I just want to do what I love, which is to stream, hang out with chat and constantly improve in Teamfight Tactics with G2 beside me the whole time."
Rumay 'Hafu' Wang
(
Source
)
The CEO of G2 Esports — Carlos "ocelote" Rodriguez welcomed the arrival of the American in his ranks as a content creator.
Hafu joins G2 with an amazing legacy of top-level play in so many games like TFT, and Hearthstone. "Even cooler is that we both got our start in esports through World of Warcraft, so I couldn't be happier to have her join G2 Esports. I know many of the #G2ARMY are already her fans and am certain that she will entertain and educate all of us on what it is to be at the top of the TFT ladder. I have no doubt she'll teach me a thing or two about TFT."
Carlos 'ocelote' Rodriguez
(
Source
)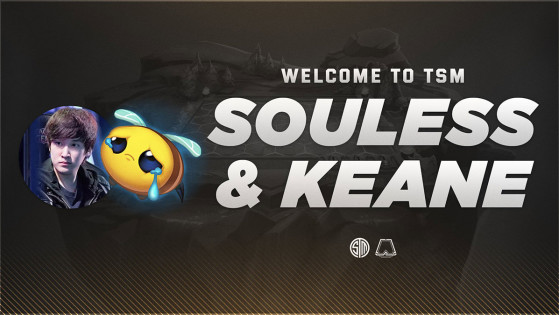 lolesports
The recruitment of TSM in Teamfight Tactics is over! It is finally Souless and Keane who join the structure.