During the Blizzcon, Overwatch 2 was revealed and we have several information about it. Leaks had emerged before the official release, but the presentation cinematic shows much more than the previously announced leaks.
Overwatch 2 announces the real return of Overwatch in the Lore but also the arrival of new heroes: Echo and Sojourn. The game system and the designs of the heroes we knew have been completely modified to bring a fresh new look to Overwatch.
All the content you have accumulated during your games on Overwatch will be available when Overwatch 2 will be available!
PvE mode
You will play cooperative missions where you will have to join forces to strengthen your powers in order to face the threats destroying the planet. This PvE mode will give you the opportunity to do story missions in cooperation, experiencing the rebirth of Overwatch. Winston, Tracer and other members of the organization will be the central elements of this new Overwatch game.
The more you progress in the story, the more you will unlock characters from other hero groups to defend civilians from the Zero Threat and Talon.
It will also be possible to do another type of mission called hero missions, where the Overwatch team will be invited to push their limits around the world to defend cities against robotic invasions, to neutralize elite Grid agents and to confront forces that disrupt the global balance. In this mode, you will be able to progress with your favorite heroes and unlock powerful customization options to strengthen their powers in cooperative missions: it will be possible to combine various hero capabilities with each other to make a single attack.
PvP mode: Push
A whole new way of playing will be available for the competitive mode. This PvP mode will be similar to the mode we already know on Overwatch. Two teams will have to guide a robot to push the map's objective back into the opposing side.
New maps and heroes
Sojourn and Echo will be available in this new version of Overwatch and it will also be possible to tie on new maps. Overwatch players will also be able to enjoy the new heroes and maps that will be on Overwatch 2 to keep a dynamic, central PvP experience in the community of today and tomorrow.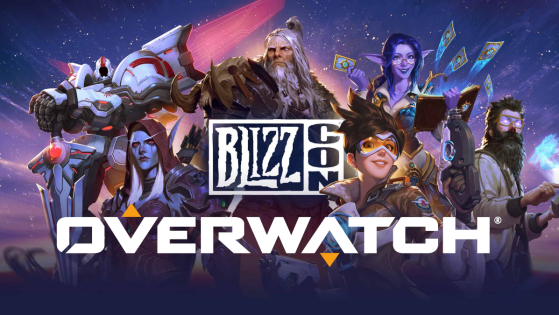 blizzcon
Every year Blizzard's major convention is highly anticipated by players, and especially Overwatch players! What can they expect from BlizzCon 2019? The release of Overwatch 2? A new animated short? Echo's arrival?