Photo via Riot Games
With such a cast, it could have been said without sticking your neck out that the game would shake crowds. Not surprisingly, the 2019 League of Legends World Championship semi-final between SKT and G2 Esports blasted records on the different streaming platforms. Views steadily increased from the first to the fourth game (from 2.5 million to 3.9 million).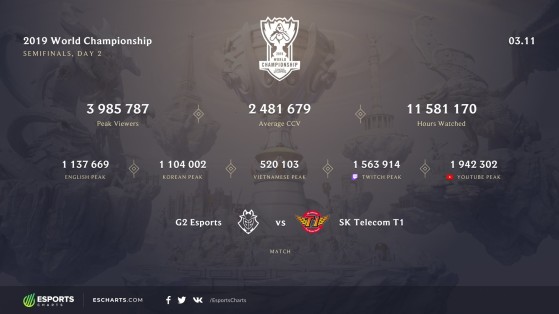 All sources combined, this match now holds a record. It is THE esports event with the highest peak of viewers:
Worlds 2019 LoL - SKT vs G2 Semi-final (game 4): 3.9 million
Fortnite World Cup: 2.3 million
Worlds 2017 LoL: 2.1 million
Worlds 2018 LoL: 2 million
ProAm Fortnite: 1.9 million
Now, the real question is: will next Sunday's grand final between G2 Esports and FunPlus Phoenix equal this record?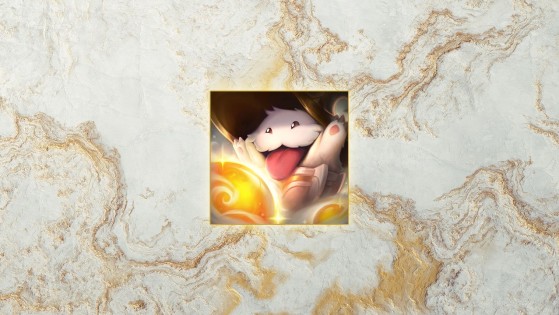 lolesports
Do you feel like you have a gambler's soul? Want to prove to the world that your predictions are the best? Well, Worlds Pick'Em starts today, just in time for the Main Event Group Stage.