For this edition of 'A Brief History Of...', we'll go over the charming origins of the pink puffball that has captured all of our hearts. This is the story of Kirby.
From White to Pink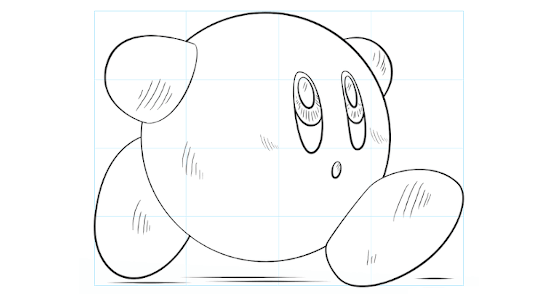 The story behind the creation of Kirby is as interesting as the birth of Final Fantasy. Everything has a beginning and an end, yet here's hoping that Kirby has a few more years left in him.
1992 saw the pink protagonist first appear on the Nintendo Game Boy, in the self-titled "Kirby's Dream Land". However, before we touch on Kirby's first steps, let's go back to his humble beginnings.
During development, Masahiro Sakurai helped out the animation team by drawing a few sketches. These rough designs depict a round ball with two small arms and a pair of large feet. In most cases, the animators might take the silhouette of this rough design...yet not in this case!
The entire production team grew so attached to this small white ball during animation that they couldn't bear to get rid of him. This is how, after a few retouches and a splash of colour, we ended up with the character we all know today: Kirby, in all his pink, adorable splendor.
A Protagonist With a Big Heart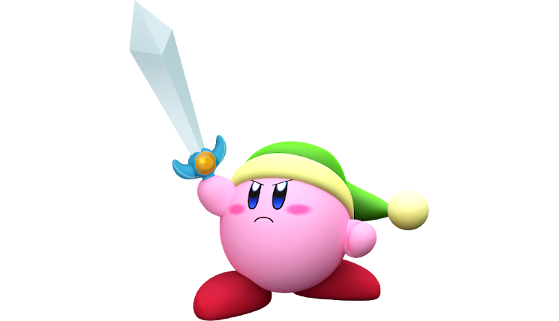 Now that the hero had been created, he needed a name. Such an adorable character couldn't be allowed to waddle around nameless, could he? Though he couldn't yet speak, he would at least need an identity of his own.
During this time, Nintendo was embroiled in a multitude of different lawsuits, including a war with Universal Studios over possible infringement by Donkey Kong.
Nintendo had attempted to secure to the rights to another well-known character, Popeye, the spinach-fuelled sailor who was oft accompanied by his sweetheart, Olive. Once this plan fell through, Nintendo created the Donkey Kong character as a foil to Mario (then named Jumpman).
Universal studios claimed that Donkey Kong infringed on their own character, King Kong, and after two years of legal battles, Nintendo and their lawyer, John Kirby, were able to fight off the studio's claims.
Wait a minute! John Kirby?
I think you may be able to put piece together where Kirby's name came from now. This much-loved pink ball was named after a lawyer as thanks for his hard work.
Quite a touching homage, isn't it? This is how Kirby turned out to be so intrepid and valiant, by drawing on the characteristics of the lawyer they owed so much to.
Kirby Facts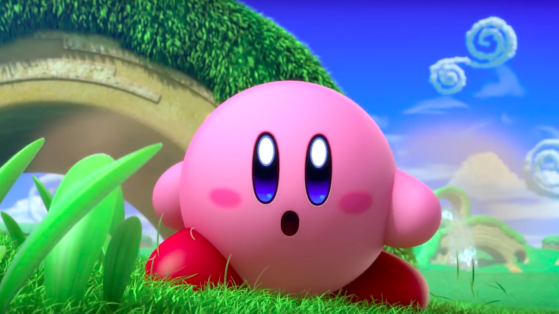 Did you know that you can make Kirby emoticons? Here are a chosen few of them, use them as you wish to spice up your messages!
| <('-'<) | (>' . ')> |
| --- | --- |
| <(' . ')> | <(' . '< |
| (>*-*)> <(*-*<) | c(-_- c) |
As we know him now, Kirby is essentially a vacuum on legs, isn't he? Well did you know that Kirby didn't always have the power to copy the abilities of his enemies? This skill, which quickly became his defining feature, was included during the development cycle to add a little more action to the Kirby franchise!

Kirby was never intended to be the main character during development. He was supposed to be a secondary character in a game based on Popopo. However, both Nintendo and Sakurai saw Kirby, as adorable and popular as he was with the developers, as the true face of the game. This certainly didn't turn out to be a mistake, as Kirby went on to become one of Nintendo's best loved characters!
Kirby: A Star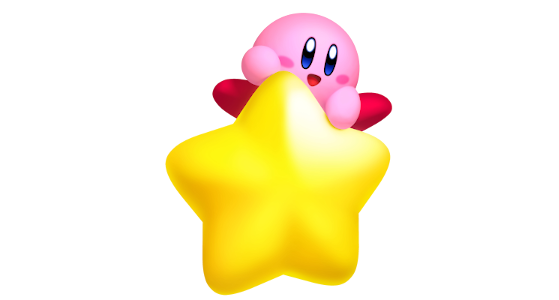 After his creation, Kirby featured in a series of games under his name and appeared in a bunch of others. Here is a list of all the games in which you can expect to see this pink fluffball make an appearance:
| Game | Year |
| --- | --- |
| Kirby's Dream Land | 1992 |
| Kirby's Adventure | 1993 |
| Kirby's Dream Land 2 | 1995 |
| Kirby Super Star | 1996 |
| Kirby's Dream Land 3 | 1998 |
| Kirby 64 : The Crystal Shards | 2000 |
| Kirby : Nightmare in Dream Land | 2002 |
| Kirby and the Amazing Mirror | 2004 |
| Kirby: Canvas Curse | 2005 |
| Kirby: Squeak Squad | 2007 |
| Kirby Super Star Ultra | 2008 |
| Kirby's Epic Yarn | 2010 |
| Kirby: Mass Attack | 2011 |
| Kirby's Return to Dream Land | 2011 |
| Kirby: Triple Deluxe | 2014 |
| Kirby and the Rainbow Curse | 2015 |
| Kirby: Planet Robobot | 2016 |
| Kirby Star Allies | 2018 |
| Cameos | Year |
| --- | --- |
| Super Smash Bros. | 1999 |
| Super Smash Bros. Melee | 2001 |
| Super Smash Bros. Brawl | 2008 |
| Super Smash Bros. 4 | 2014 |
| Super Smash Bros. Ultimate | 2018 |
Stay tuned for the next episode in our new series!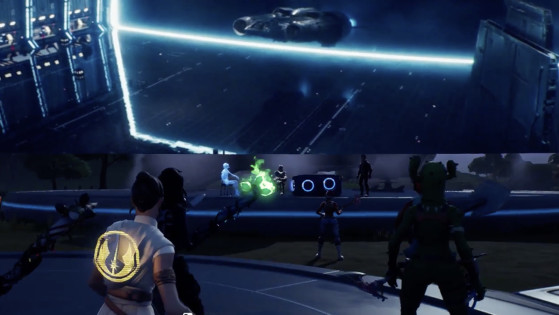 Overview of the Fortnite x Star Wars event in which players had seen an exclusive extract from Star Wars: The Rise of Skywalker and discover a new item: the lightsaber.