In 2015, the Korean joined the LPL as a midlaner for "Qiao Gu Reapers". He played in the LPL until he was recruited by FunPlus Phoenix in December 2018 — the Chinese team with which he won the World Champion title last November against G2 Esports. After a difficult journey, this victory is a total consecration for Doinb.
On December 12, 2019, FunPlus Phoenix informed us on Twitter that Doinb had obtained LPL resident status, making him the first foreign player to benefit from it.
The doubts Doinb had about his future and his place in esport a year ago are now swept away. Supported by his wife, the midlaner will try to keep his LPL Champion title in Season 10, and perhaps the World Champion title too...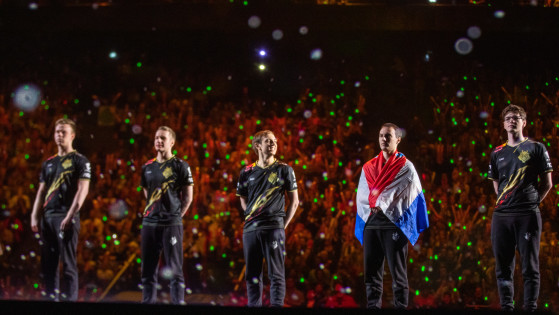 esports
Brooklyn Nets owner — an American professional NBA team — Joseph Tsai has invested $10 million in G2 Esports.