Once you take a step deeper, past the jokes at others' expense, it's apparent that the two major western regions have constructed their competitions in two completely different ways. If you haven't been paying attention to what's been happening in League of Legends this month, taking a look at a summary of the transfer window is a great place to start. The coming season offers a perfect opportunity to highlight the tendencies of our two favourite regions, and the lessons we can take away from them.
New Blood for the LEC
At the beginning of January, the main points of discussion centered on the future of European League of Legends. The launch of the LEC and its franchise system, a uniquely American concept, was met with much skepticism in Europe. Though this was partially due to fears over the economic model, there was also a serious fear that this new system would put an end to fairytale storylines.
With ten teams guaranteed their places and no simple way for new organisations to win promotion, spectators were worried that they wouldn't be able to see new rookies making their debuts, or witness fairytale runs, such as the one that made Unicorns of Love one of Europe's favourite teams.
Ultimately, when looking back on the roster moves from a year ago, it's apparent that these fears were merely much ado about nothing. Besides Misfits benching their entire team for their academy side during the Summer Split, the season has brought about a positive situation which, in my opinion, is without precedent.
The LEC will welcome no fewer than 10 new players from the European scene in 2020, a delightful achievement for the region.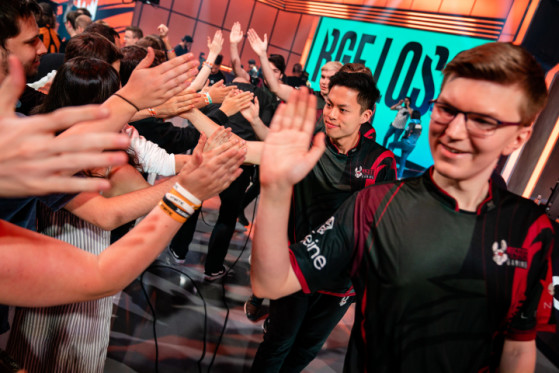 I spoke about this in a previous article, but we are truly in a golden age of European League of Legends. Even if the region has often been overlooked, the performances speak for themselves. We've been able to witness a constant stream of new players coming through the ranks for several years now, which is supported by a regional ecosystem that is really starting to function properly.
If we put ourselves in the position of a pro player, the franchise system may come across as confusing at first. However, I believe that several years down the line, this will ultimately be the best way to guarantee the development of new talent — yet only on the condition that players continue to progress through different levels of competition. And I'm sure that the current progression through national and secondary leagues lends itself perfectly to this system.
The founder of Vitality, Fabien "Neo" Devide, explained in a recent interview that, in Europe, the goal is to form a third-place team that can compete with Fnatic and G2. That's what all other teams are currently trying to accomplish, whether that be through surprising the competition with new players or by putting together teams with a high potential, like Fnatic themselves or Schalke 04.
However, one thing is certain: the 2020 LEC season is going to be e-p-i-c.
North America, the Land of Lost Children?
It's time to pull up our sleeves and address an obvious problem. The LCS and its roster moves have been widely panned this offseason, and for good reason. The consensus on social media is that NA and EU are heading in completely different directions. In North America, there is a total lack of new talent, even with the LCS entering its third year of franchising in 2020.
For every 25 "home-grown" players there are 25 imports, and American fans are beginning to let their frustrations be known. Doublelift, Ovilee, Travis Gafford, and other prominent figures throughout the North American scene collectively sounded the alarm in the aftermath of Worlds. Yet it seems that some organisations are still afraid of making changes and placing their trust in younger prospects.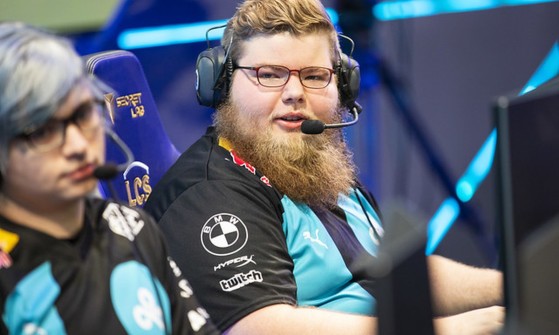 "Do we simply just lack talent in NA?" This is honestly a legitimate question, yet statistically, the NA ladder is as stacked as Europe's. Whether its quality is on the same level is a different question entirely. When taking into account the average ping and what I've heard from within the scene, improving the ladder may take time, but it is not impossible.
Until now, Cloud9 have been an example that few have been able to follow, and I believe that the American competitive system is partially to blame. The region has formed itself around a collegiate infrastructure, a university sporting system which young Americans are so fond of. The collegiate system, which still exists in League of Legends to this day, operates completely in isolation, running worthwhile state competitions which allow players to be discovered.
From a French point of view, it will be nice to be able to support such a wide range of players in North America next year. Personally, I always find it sad when European players leave the scene, but when I see how inaccessible the top spots are in Europe, I completely understand their decisions.
I spoke to Jiizuke about this recently, and despite offers in Europe, it's easier to get results when you don't have powerhouses like G2 Esports or Fnatic destroying you every week. Players leave the region in search of a new challenge, and with this in mind, we wish them the best — plus it's always nice to taunt NA with the fact that our players carry their league.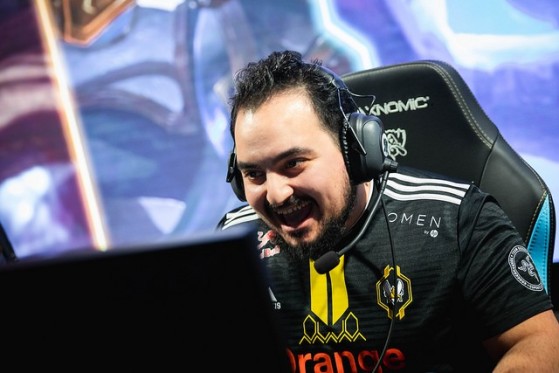 Whatever happens, teams like Team SoloMid and Evil Geniuses will definitely be stronger next season — but how much longer will the region continue to rely on imported talent to keep its head above water?
Do you think that the NA region should distance itself from these bad habits? Does the future of the EU region lie in its national leagues? As I write this, the majority of transfers have been concluded, but keep an eye out until January in case any new surprises are announced!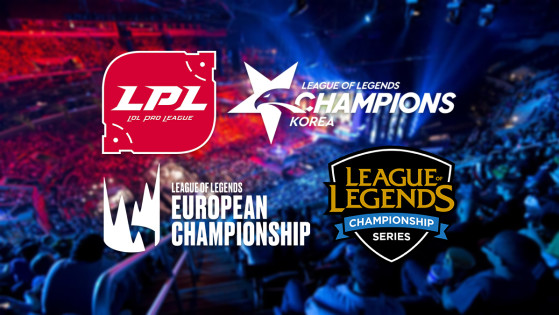 lolesports
League of Legends Transfer Window — From LCK to LPL, Khan joins FPX
The 2020 Spring Split window transfer officially begins on November 18! LCS, LEC, LCK, LPL — we gather all upcoming changes and transfers for the next League of Legends competitive esports season!
Photos courtesy of Riot Games. Translated from the French by James "Leyr" Whitmore.