Photo courtesy of Riot Games
The day after the Grand Final, I wondered if this wasn't 2015 all over again — that Season 5, when all hopes were high and which we remember as the most beautiful year in European League of Legends. I wondered if we hadn't been blinded by the performances of the teams we'd been following all year — if that was why the three blows at the AccorHotels Arena seemed so rough.
I wondered about our role as casters, and if we hadn't misled the community into disappointment. The answer is no. Perhaps many will remember G2 Esports as the Icarus of League of Legends in 2019. However, even though they burned their wings that day, they and the rest of Europe sent a message to the world: Europe was not yet ready, but it must be feared and its time will come.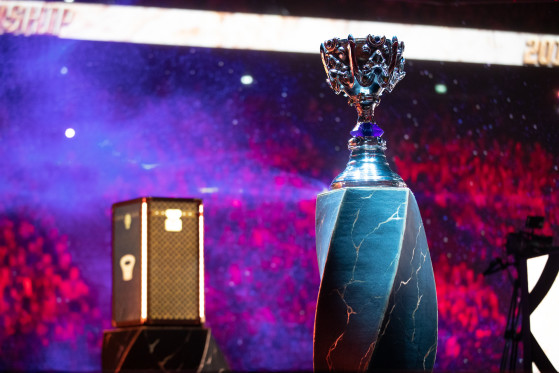 For years, the West has been the foil of Asia, a region that is more overwhelming each year than the previous one. Such domination was inducing the same reflection in everyone's minds as we approached international events — "Which Korean team will sit on the roof of the world, and how will we help them to do so?"
For years, the East has been the conductor of a methodical and calculated League of Legends, to which we could not find an answer. Nevertheless, one thing is certain: this frustration with reality was also a veil hiding the fact that we are aiming for excellence. And it is mainly because we had this last point within our grasp this year that the fall was even greater.
Were they able to do it? Yes, but FunPlus Phoenix was by far the best team that day, and when you think about it, China and DoinB were on the waiting list as second-best to Korea for so long. It is the influence and revenge that the LPL expected and deserved after so many disappointments over the years.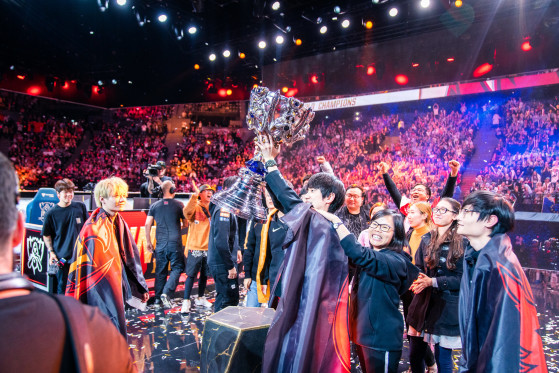 This year, we took a lot of time to look back on the evolution of the game and what punctuated its changes (it's easy to do a retrospective when you're celebrating the tenth anniversary, you might say).
There is no need to go back to what has caused Korea's decline over the past two years — I know it, you know it, and we have already talked about it enough — or to North America's performance, which more than ever must question itself on the renewal of its players (something that will be discussed later when I write about the transfer window, because given the news and the rumors, this reconstruction will take time).
But all this has led to a new arc in favor of what Europe has built over the years: a style that gives way to creativity that might have been punished in the past, but becomes a strength when coupled with a good understanding and execution of the game.
When I discussed this with Cabochard during an interview a few weeks ago, he explained to me that, in his opinion, the game has always been so open, and that it was complacency or simply a fear of players that prevented them from breaking established patterns. Are we to understand that we have always been able to do this? I think so, and if you think about it a little more, it's something you've always had. This could have resulted in the famous "Level 1" or "bush strat" of Fnatic, the exotic toplane champions like sOAZ or Vizicsacsi, or even Cabochard who spoke about it himself. We can also mention the creativity of our duolanes with players like Perkz or even Rekkles, who with an absolutely infamous Garen/Yuumi still managed to reinvent the role known as the least flexible in League of Legends.
If we had to thank the game for what it has offered us, I would say thank you to the funnel meta that last year was the trigger and allowed us to approach the heights of European style today. And we all know how much this style was abused and hated in its final moments.
A lot will change next year. The teams will change a lot. The LCK must be rebuilt and is now at the dawn of a new era. At the crossroads of what the veterans of the Korean dynasty can still offer, and what the new generation will succeed in sublimating. More than ever, North America must sound the alarm and start preparing for the next generation. Ovilee spoke about it during the World Cup, Doublelift — who once again suffered defeat — mentioned it too. But it is a reconstruction that will take time and require a new vision in order to generate talent. The LPL, for its part, is living its best hours, and will only grow.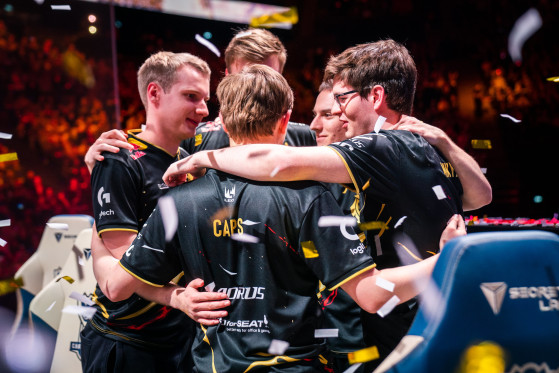 Preseason heralds a completely different game, too, and it is difficult to say whether the League of Legends of 2020 will be favourable to Europe or not at the moment. But one thing is certain, the performance of our region wasn't due to chance, and 2019 was the boost of confidence that we surely needed to evolve afterwards (and also because stumbling is the best way to surpass ourselves afterwards... difficult, but true).
Finally, what matters most when you want to climb the highest step is not to jump as many steps as possible, but to find the best way to anticipate the steps. If, on the way, we can burn some of them, then that's a bonus. This year, G2 Esports and the rest of Europe did what some thought was still impossible, and if many saw them winning, it was also for what they were able to show this year.
The future is troubled but perhaps radiant for Europe, and it is a page in our history that I look forward to reading at the beginning of the tenth season.