CyberConnect2 wanted to pay a true tribute to Dragon Ball Z with its Action-RPG while remaining as faithful as possible to the anime. Some small bonuses have also been added especially for Dragon Ball Z Kakarot, such as references to the other games in the franchise by integrating non-hot characters such as Mira. On top of that, a new character has been created with the help of Akira Toriyama. Bonyu was a member of the Ginyu commando who couldn't stand the poses of his comrades-in-arms anymore. Nevertheless, she still remained in Frieza's service.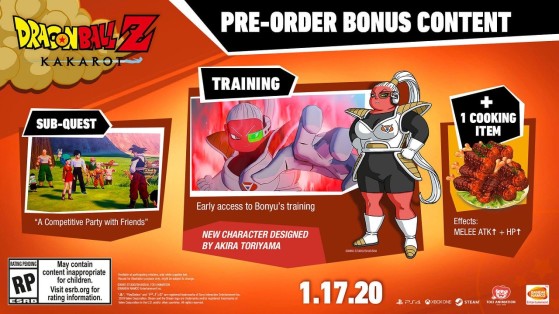 For those who have pre-ordered the game, Bonyu is available for early access. On the other hand, for the common man, after defeating Kid Buu, C21 will contact Goku directly to tell him that she has recovered important data. It will thus be necessary to go to the Capsule Corporation, in Bulma's office more precisely and go to speak to the new Cyborg introduced in Dragon Ball FighterZ. This one will announce you that data on Bonyu has been recovered and that training is available.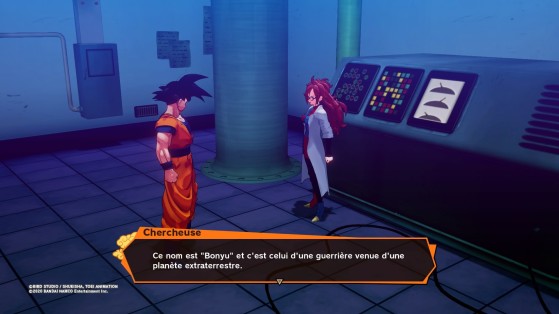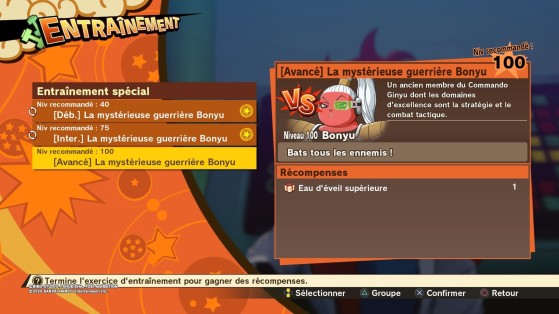 The training includes 3 levels of difficulty, 40, 75 and 100. Since this training is only available after the end of the game, in End Game, and since your characters will all be level 70 to 75, it's obvious that the first training will be a discovery of Bonyu's patterns rather than a real fight. The two others, on the other hand, will be a bit longer and a bit harder.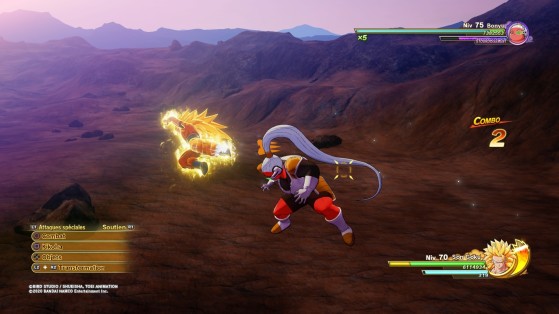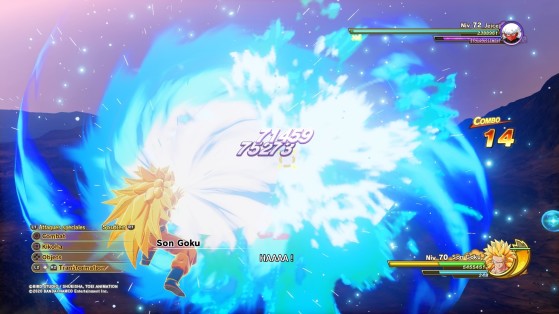 Bonyu have many patterns, some of them belonging to him and others borrowed directly from these former accomplices of the Ginyu commando. Some advices for his own attacks:
Bonyu will summon from the beginning some combat balls that can shoot rays or run into you while exploding. No need to waste time trying to blow them up one by one, the bugger will summon them again. It's better to concentrate on Bonyu while watching the attacks of his drones and dodging them at the right time.

She will also be able to use her explosive cannon and send Kikoha salvos on a large scale, no big risks, just teleport to avoid them.

Watch out for her protective barrier. Bonyu will lock herself inside for long seconds, so you'll have to give it your all to explore her as quickly as possible because in addition to making her invincible for a few seconds, her barrier allows her to regenerate her life bar quite significantly.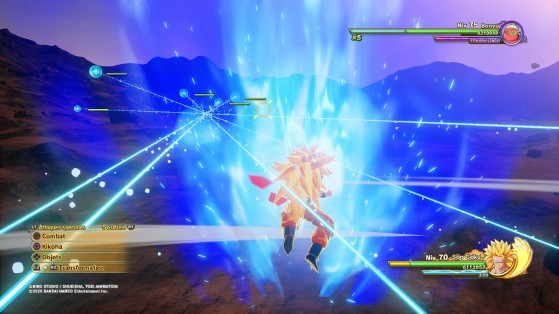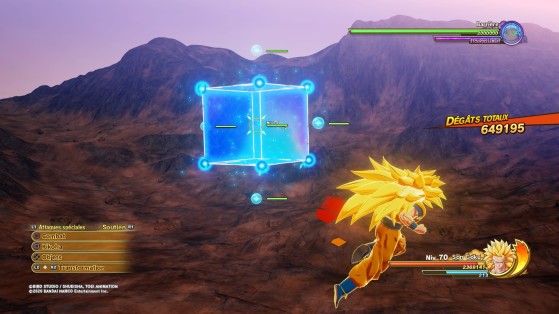 That's obviously not all, Bonyu has a whole range of attacks. As a former member of the Ginyu commando, she will be able to invoke the different members of the commando and also use herself the attacks of the members of Freezer's army.
As soon as she invokes the commando, it is imperative that they be dealt with as a matter of priority. They will be a genie in addition to Bonyu's drones. On top of that, their life bar is going down quickly, you will quickly get rid of them.

This secret boss also uses well known patterns, such as those of Dodoria or Jayce. This shouldn't be a problem if you're at this point in the game.
Switch to the Karin Tower to stock up on Senzu Beans before playing against Bonyu. You can also choose to play him alone or in a group, so make sure you set up your team before you start training. Please note that we have chosen to do these fights alone, with Goku as the main character and that the latter is far from being insurmountable.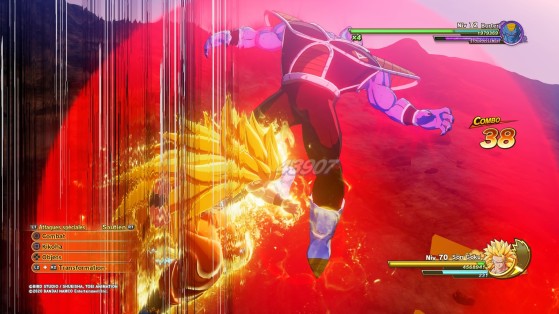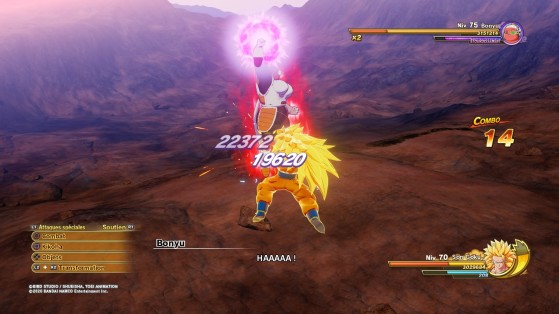 As a small bonus, by completing the first difficulty level, Bonyu level 40, you will get back the soul emblem of Bonyu 3 stars, which will be very useful in almost any category of the community board. A very good bonus if you want to play in the End Game of DBZ Kakarot.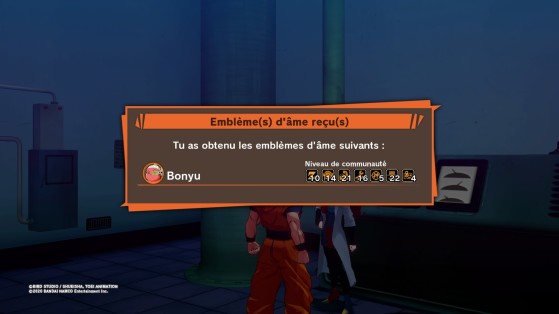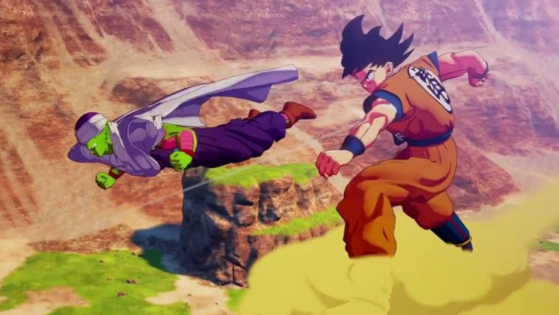 In this sub story of DBZ Kakarot M. Popo asks you to get 15 wood shavings, here is their position, with a map and tips.