One of this week's challenges in Fortnite is to shakedown an IO Guard anywhere on the map. These NPCs are extremely aggressive, appearing in squads of three at different locations around the island.
The first step will be to find a spawn of IO Guards.
Where are the IO Guards?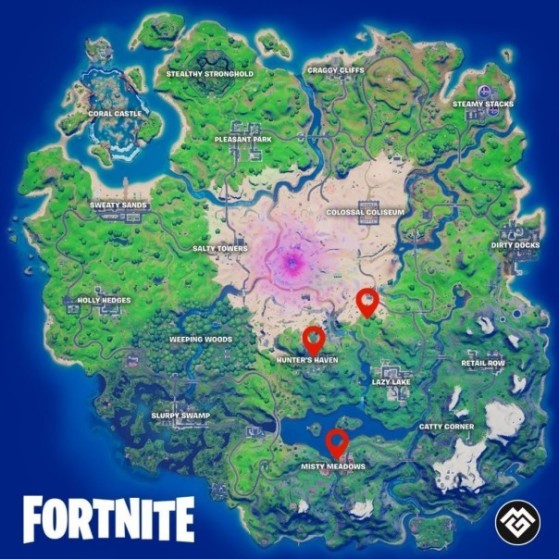 You should be able to find guards easily if you travel through these three areas.
The real difficulty of this challenge will be to knock out two of the three IO Guards. If you kill all three guards, they will disappear immediately and you won't be able to complete the challenge. So, you'll have to leave one guard standing, and then shakedown one of those lying on the ground.
Be careful though, because even a single IO Guard can inflict heavy damage with their Tactical Assault Rifle. This challenge is much easier in multiplayer mode.

IO guards unavailable in Arena
The IO Guards have been removed from the Arena and competitive modes. This challenge is only valid in "no-ranked" mode.
Note that a lot of players will attack IO squads during the week following the release of this challenge. Try to neutralize the surrounding groups of players first before attacking the NPCs.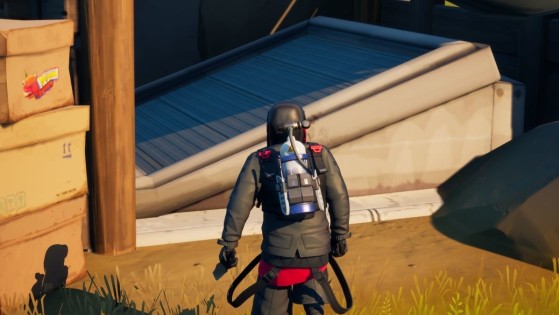 Here's our guide on how to find the hidden bunkers in the latest challenges in Fortnite Season 5