This quest is one of the challenges of week 11 of season 6 of Fortnite. You will need to place a spirit crystal on the tallest mountain on the Battle Royale Island. This summit is once again Mount Kay. This mountain has been by far the highest point in the game since the start of Chapter 2. It is on this snowy escarpment that you will have to go.
Where to place the spirit crystal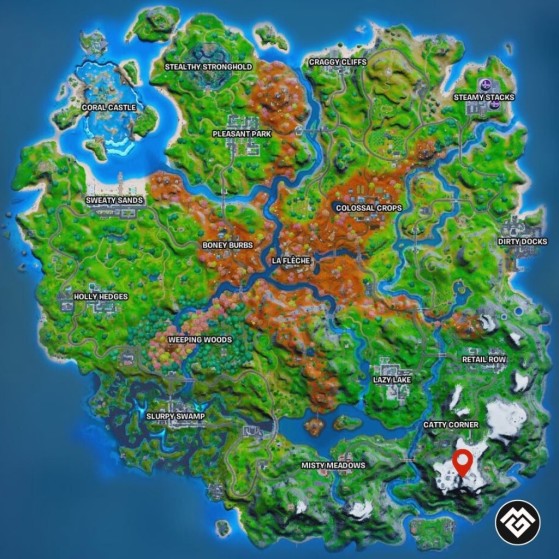 Mount Kay is located south of Catty Corner. It is not difficult to spot in reality: you only need to see the highest peak, during your parachute drop from the battle bus. We recommend that you land directly on the summit, because the entire climb is long, tedious and above all dangerous. Indeed, during the week following the publication of this challenge, many other players are likely to go there to complete their challenge as well.
The best here is therefore to land directly on the crystal... Or on the contrary to wait until the first circle of storm is approaching, once the landing fights have faded.
Interaction with the spirit crystal is all that is most basic. Depending on your platform, all you have to do is approach and press the key required to complete the challenge. A quick but rather original challenge, which perhaps will put us on the path of a third-party plot of the next season 7.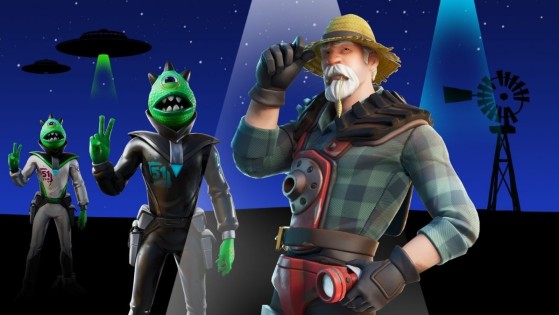 With challenges that will appear regularly until the very end of Season 6, the Warning Signs series brings the storyline of Season 7, and lays the groundwork for a new episode of the Battle Royale.