This quest is one of the challenges of week 11 of season 6 of Fortnite. It will ask you to visit the ruins of ancient places that once belonged to the GHOST and the SHADOW. These two seditious groups formed the two camps that fought each other during season 2 of chapter 2. As evidenced by the state of the buildings they occupied, these groups are no longer what they were. Return to Shark Ruins, Secret Bunker, and Cave to complete the challenge.
Where to find the GHOST and SHADOW ruins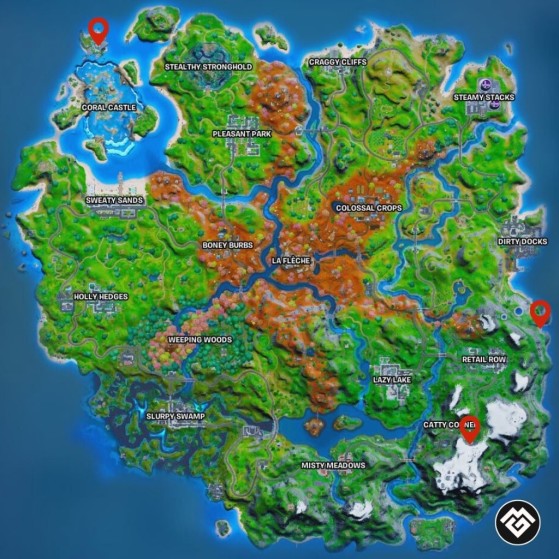 The Shark Remnants, north of Coral Castle, remain a quite decent solo spawn. There you will find plenty of chests and weapons. It is not the same for the cave, long flooded, which does not contain anything very interesting. The challenge simply asks you to visit these two places.
For the cave, take care to walk above the main entrance, but also on the pools, in case the challenge struggles to be validated, because the contours of this underground place are uncertain.
The only real difficulty in this challenge? The other players who are sure to spoil your visit and who will also be eager to go there to complete the quest. The safest option is therefore to play this challenge in a rat race. You will encounter fewer enemies there and you can respawn if something goes wrong.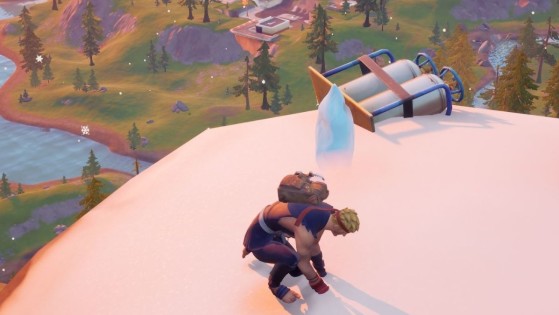 Place a spirit crystal at the tallest mountain is a quest in Fortnite Chapter 2 Season 6. This challenge is for the Week 11 Mission List and earns XP for your Battle Pass.