This quest is one of the challenges of week 11 of season 6 of Fortnite. It will ask you to spend gold bars on the character of Deadfire, who is located northwest of Lazy Lake. All you have to do is locate the NPC and trade with him, by first having a good hundred gold bars (at least).
Where to find Deadfire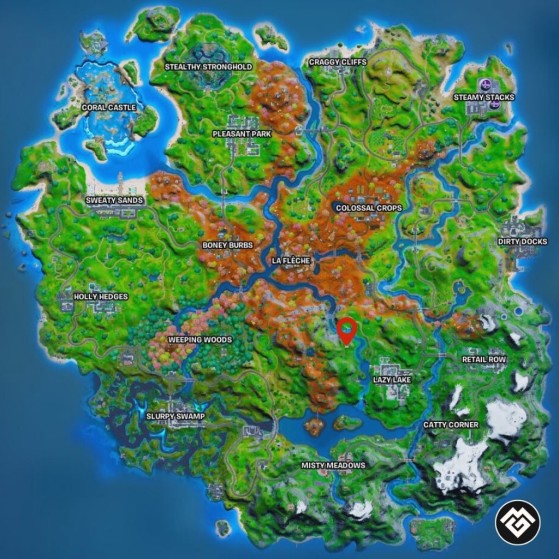 Deadfire resides in a sheriff's post on the heights overlooking Lazy Lake. You will find the character in the wooden house or on the landing. It's easy to spot his exact position once you're nearby, which will be designated by a specific icon.

You can spot this sign on your mini-map or directly in the game.
Deadfire mainly sells revolvers. You will therefore need to have at least 100 gold bars in your pocket to ensure one of the "first price" transactions with him.
One of the great difficulties of this challenge will come from the fact that players can outright enlist this neutral character. However, once requisitioned as a mercenary, Deadfire will no longer be able to sell items. As a result, many players who arrived too late at the scene risk not finding the famous NPC.
We therefore recommend that you play the speed card! Land directly on the site, partly unranked, with ingots in your pocket, buy a revolver and go. Otherwise, you can wait a few days, while the enthusiasm for the new challenges wears off a bit.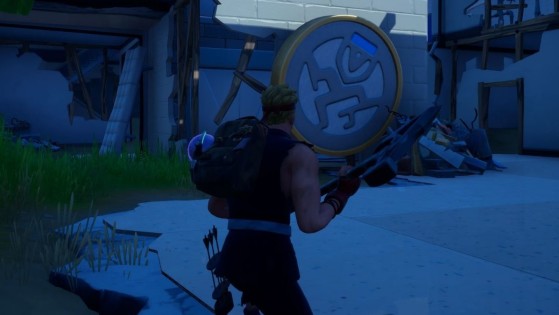 Visit GHOST and SHADOW ruins is a Fortnite Chapter 2 Season 6 quest. This challenge is for the Week 11 Mission List and earns XP for your Battle Pass.