This quest is one of the challenges of Week 1 of Season 7 of Fortnite. You will need to accept a quest communicated by a mysterious voice on the end of a payphone on the island. Established since the start of this new season, the payphones in a way replace quest giver characters and bounty hunting panels.
Where to Find Payphones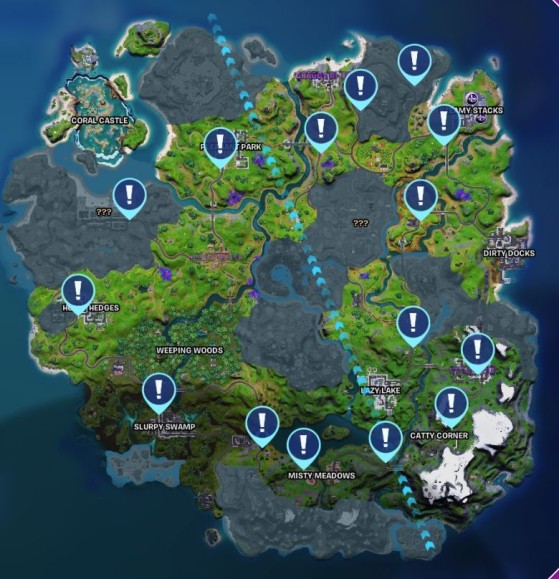 Note that you will only be able to accept one quest at a time by picking up a payphone
This challenge is actually very simple, and only rival players could put a damper on you here, killing you before you can opt for a quest. Here are some tips to be sure to complete this challenge on the first attempt:
Build walls around you when you are in front of the payphone: the choice of the quest can take you a few seconds, during which you will remain still and vulnerable.
Preferably aim for a payphone far from the path of the battle bus: you will be less likely to meet belligerent players.
If in doubt, try to pick up a weapon before going there. This can be vital if you are looking to defend yourself against a malicious surprise attacker.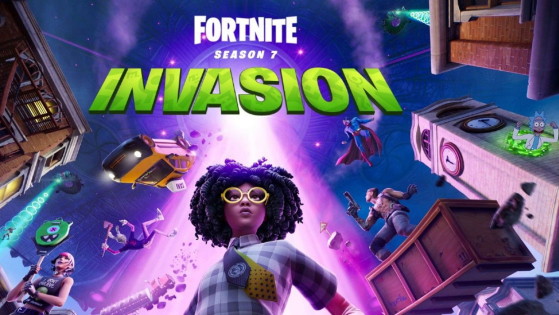 Aliens invade the Island, bringing new weapons, vehicles, and a new Battle Pass to the game. Doctor Slone leads the IO against the extra-terrestrial visitors, and you can join the battle in Fortnite: Invasion