This quest is one of the challenges of Week 1 of Season 7 of Fortnite. You will need to speak to three neutral characters on the island, among the following: Sunny, Abstrakt, Dreamflower, Riot or Bushranger. Nothing special here, except that you will have to scroll through what they have to tell you each time. You will find the locations of each of them on the map below.
Where to Find Sunny, Abstrakt, Dreamflower, Riot or Bushranger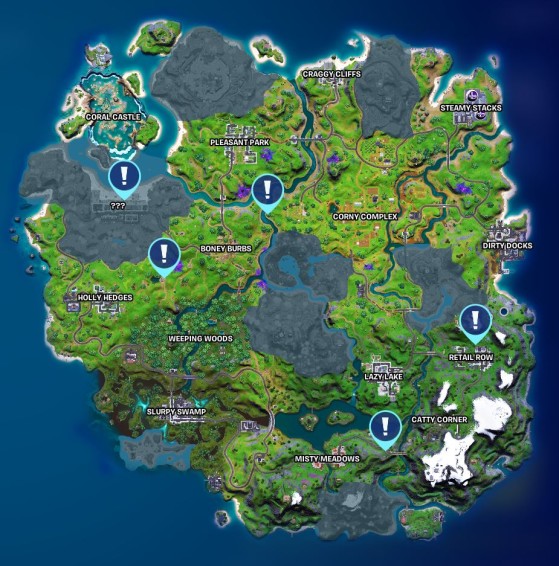 This legendary quest is actually a way to better understand what is happening during this season. As you approach the different characters, you will discover that the appearance of the aliens corresponds to the return of the secret organization IO, which has self-proclaimed itself the defender of the island and its riches.
As we said above, this challenge is very simple. The only difficulty may possibly come from the rival players, who are sure to spoil the party for you. Here is a small battery of advice that is always useful if you are afraid of dying before you can even progress on your quest:
Build walls around you when you are in front of the character: it may take a few seconds for the text to scroll, during which time you will remain still and vulnerable.
Preferably aim at a character located far from the trajectory of the battle bus: you will be less likely to meet belligerent players.
If in doubt, try to pick up a weapon before going there. This can be vital if you are looking to defend yourself against a malicious surprise attacker.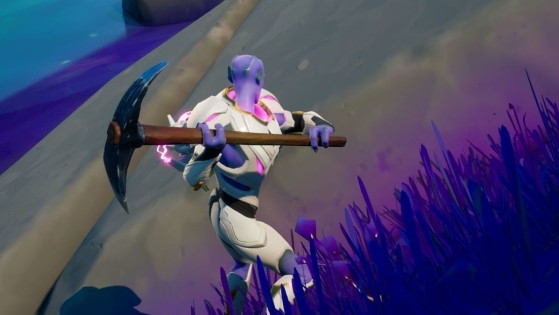 Collecting Stone from The Aftermath is a challenge in Season 7 of Chapter 2 of Fortnite. This challenge concerns the list of missions for week 1 and allows you to gain XP for your Battle Pass.