Blue Mage is a unique job in Final Fantasy XIV. This class cannot participate in duties in a normal way and can't even access the roulettes. The only way to complete content with it is by preparing a parting and tagging manually.
The Blue Mage can only level up to 70 and will only learn spells by "stealing" them from enemies and bosses.
In this guide we'll give you a few tips on how to be successful early while playing the Blue.
FFXIV How to Unlock Blue Mage
The Blue Mage is a ranged magic damage dealer unlocked once you reached level 50 and completed the last quest of the Realm Reborn main story called "The Ultima Weapon". Once you have all that cleared you will be able to take the quest called "Out of the Blue" given by Zealous Yellowjacket in Limsa Lominsa Lower Decks (X: 10 Y: 11).
FFXIV How to Level Up as Blue Mage
Blue Mages get more exp from the open worlds monsters than casual jobs so leveling can be quite easy, and is definitely easier with a friend. In fact you can reach level 70 within an hour. The strategy to level up that quickly is to go to Amh Areng and take the aggro of the level 70 monsters there. Fighting monsters with higher levels will not get you any experience points. Your partner will then kill the monsters and you'll get all the XP. For this technique to work you and your partner have not be in the same party.
This technique is also very easy if you use one of the spells called "Flying Sardine" that is an insta cast.
FFXIV What Spells to Get First
Here is small list of the spells that I found very useful while progressing as a Blue Mage be it for clearing dungeons or monsters in the outside world:
Flying Sardine
Glower (required for a job quest)
Missile
1000 Needles
Basic Instinct (for clearing unsynch content alone)
Off-Guard (From the NPC after learning five spells)
White Wind (From the NPC after learning ten spells of Endiku in the Battle in the Big Keep
We'll make sure to write more guides on the Blue Mage so please feel free to check out our dedicated Jobs & Classes portal.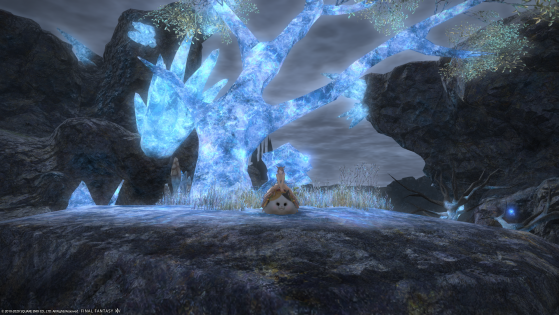 Traveling long distances is quite common in Final Fantasy XIV but did you know you can speed up your mounts? Here is how you can get Riding Maps to make your mounts faster in FF14.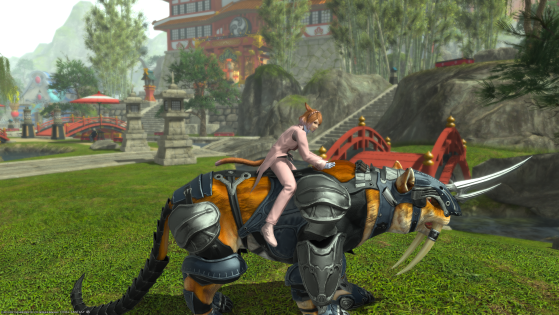 The tanks have a little privilege in Final Fantasy XIV, as each tanking class has two exclusive mounts. These mounts can take quite a while to farm, as they're unlocked via achievements. Here is our complete guide on how to get your hands on the eight tanking mounts available.