The Week 5 challenges are now live in Fortnite Chapter 2 Season 7.
For this challenge, you'll tasked with killing two trespassers, who are actually the pilots of the two flying saucers attacking settlements on the island. 
In effect, the challenge is to simply take down the UFOs, then kill the alien pilots. Here's where to find them.
Where to find the trespassers in Fortnite
At the start of each game in Battle Royale mode, whether Solo, Duos, Trios or Squads, some cities are under attack by alien flying saucers.
You can easily spot the cities in question, because their names will appear intermittently in purple on your map.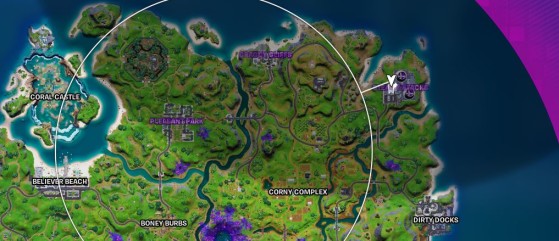 These cities change from one game to another, so there's no set location to head to.
At each city, you'll find three flying saucers that criss-cross that location's airspace. Your objective will be to first take down the saucers, then the alien pilots.
Here are some tips for successfully completing your mission:
Assault Rifles are the most effective weapons for bringing down UFOs -- forget about Pump Shotguns and Submachine Guns, which often won't have the range needed.

Make sure you have at least two magazines worth of ammo, so you can bring down the saucer and kill the pilot afterwards.

It's best to choose the affected city furthest from the Battle Bus' flightpath, so that there's less chance of encountering other players.

UFOs have powerful fire, but it's easy to dodge due to being rather slow.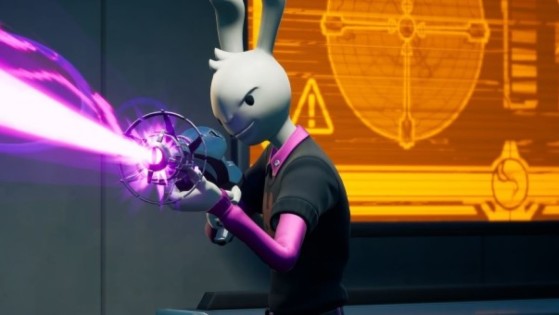 Here's what you'll need to do to complete the Fortnite Chapter 2 Season 7 Week 5 challenges. rewarding you with a whole host of XP.