Super Smash Bros Ultimate offers significant content and it's not always easy to know what you need and what you can unlock. In guide dedicated guide, we will give you the basics and some tips to upgrade your comprehension of the game.
Getting the basics
Unlocking all fighters: At start, you can only 8 fighters of the Smash roster.
Changing rules: All of the players have their preferences on the rules. Nintendo offers ruleset saves.
Changing the player's name: In the characters select screen, you can change the name displayed above your cursor in fights.
Searching for solo mode: The big solo part of the game is hidden in Spirits mode. The World of Light offers 3 saves, however, we recommend you keeping 1 out of 3 free if you want New game +.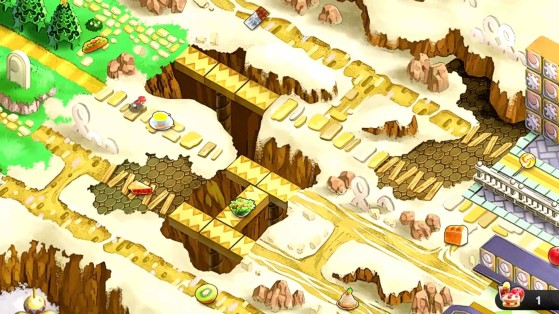 Unlocking
You will unlock new items by playing the different Smash Bros Ultimate game modes. Here is a big part of what you may find by digging into the different versions of the game:
Mii fighters items: Numerous skins can be discovered in chests of the Adventure or Classic game mode, or by replacing challenges.
Spirit items: Those consumables can be used in the spirit table. Their effects vary and will help you getting spirits and targetting them better. You will find some in World of Light and in the shop.
Soundtrack: Many remixes and features linked to the soundtrack can be unlocked in the game. There are more than 900 of them in SSBU.
Spirits: Those cards replace trophies. You will collect many of them during solo games and they will help you becoming more powerful in World of Light and Spirits Table modes. You will collect some of them literally everywhere.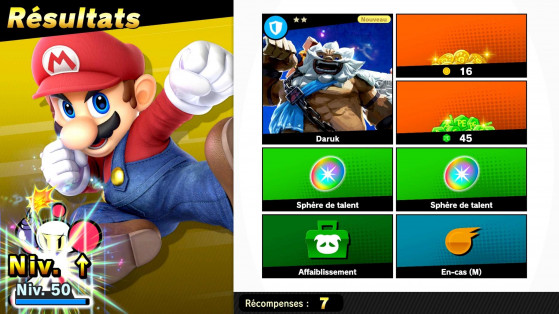 Collecting Spirits
If you want to play solo, you won't be able to miss it. Starting with the very first launch of the game, you will receive a card: it will allow you to upgrade your fighters in Table Spirits and World of Light. They are excellent ways of playing efficiently with short sessions, with Spirits you can use in the solo adventure.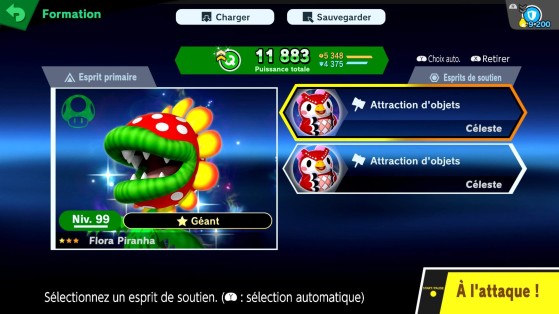 Spirit points: about currency...
You will often gather golds and "PE" during your wanderings in SSBU modes. They can be used in shops (the one of the game or World of Light). As for spirit points, they upgrade your spirits or to train them in dojo maps of the Adventure mode.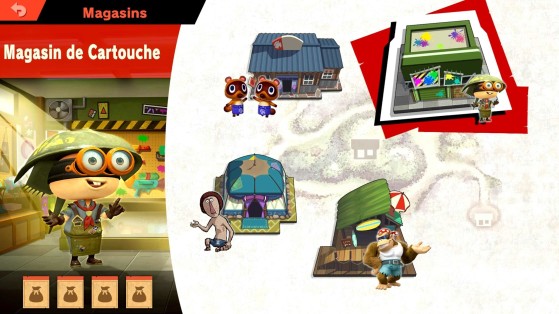 Gameplay
Don't rush in multiplayer game modes without getting to know the gameplay, even if you played much Smash 4. And as a reminder, you need Nintendo Online to play online.
Amiibos
Regarding the accessories, Wii U versions of your amiibos and the Gamecube controller should work. The latter is also available in the limited edition of the game and it's the most comfortable to play with to the last game. As for the figurines, they can be scanned to create FIG fighters who will evolve over the fights you will make alongside them. Be warned, the Amiibos memory is very limited and a scan could erase the data of other games.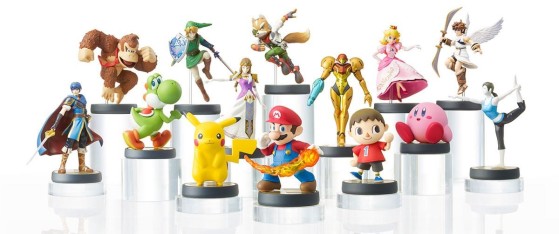 Written by Bastien "Lloyd" Dubosq-Luyer. Translated from French by Millenium.us.org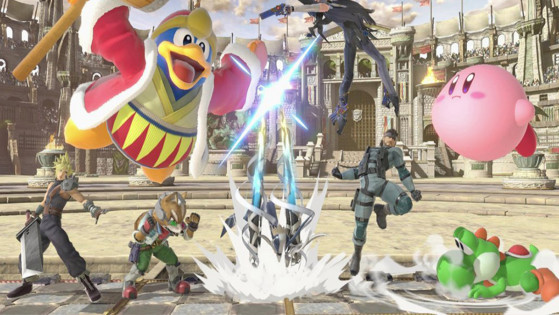 Find out what are the game modes where you will wander in coop thanks to this little guide.