Slone asks you to place cameras at different landing ship locations in this Week 10 Fortnite challenge.
There are three of these you need to broach in order to complete the task, so here's what you'll need to do.
Where to place the cameras
The cameras are located on the outskirts of three major cities: Retail Row, Lazy Lake and Misty Meadows.
There's no need to head to the center of these cities, since the cameras are found up high.
Retail Row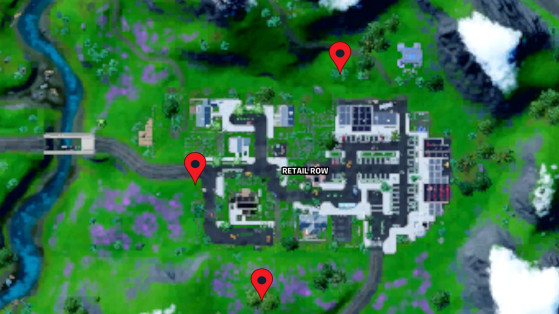 The particularity of Retail Row is that you have the choice of where to put your camera.
The first spot is located at the entrance of the city, near a small hill where there are three large fir trees as well as a smaller one.
The second is more outside near the city but exposes you greatly because there is no way to take cover -- there are only three large conifers.
The last location is ideal since it is behind the "NOMS" building, closer to the mountain. 
Lazy Lake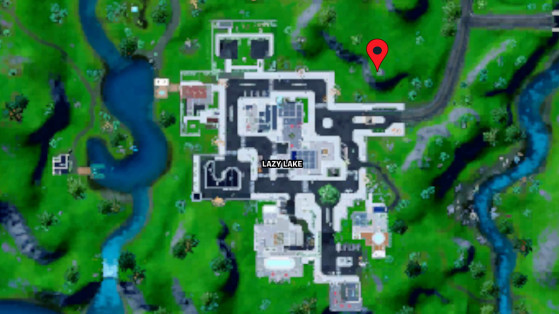 The easiest thing here is to start with Retail Row, for the simple reason that the Lazy Lake camera is located near the road that links the two towns.
You should see a small hill on your right with a pile of rocks. It is precisely at this place that you will have to activate the second camera.
Misty Meadows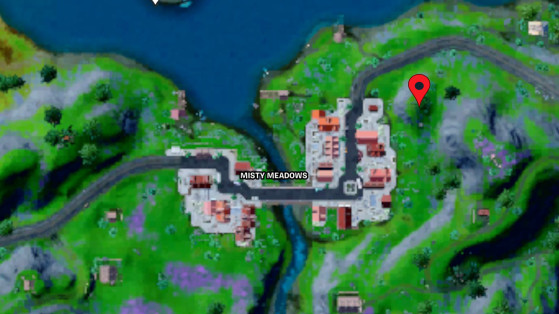 Finally, head in the direction of Misty Meadows. As soon as you reach the other side of the shore from Lazy Lake, there is no need to reenter the city.
Head instead to the mountain on your left . You should come across a small fir tree near a rock.
This is where you will be able to complete your challenge by placing the third and final camera.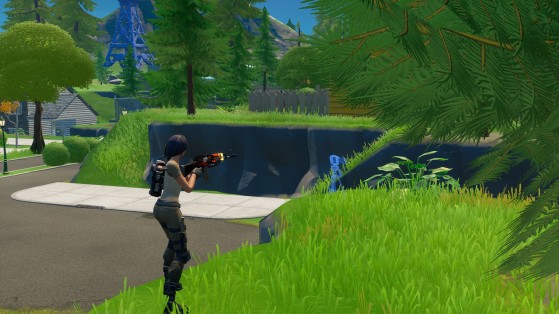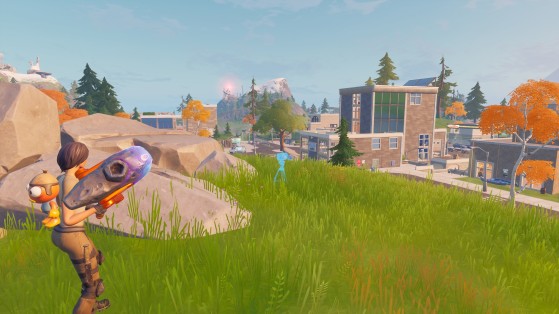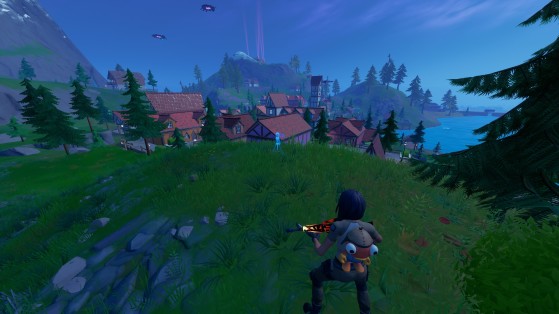 Please note that you only need to interact with three cameras in three different locations to complete the challenge.
Although there are three possible locations within Retail Row, you will need to choose only one. Once you place the cameras around the three towns, you'll earn XP and you'll likely have completed this week's toughest Legendary challenge.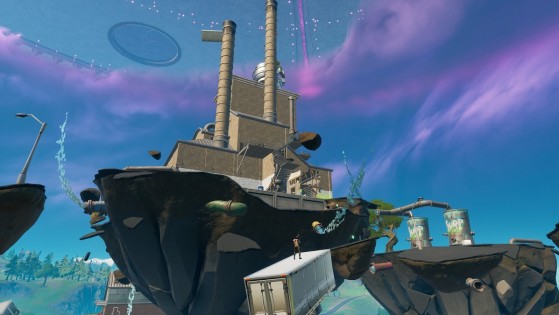 Here's what you'll need to do to complete the Fortnite Chapter 2 Season 7 Week 10 challenges, rewarding you with a whole host of XP.