This utterly bonkers Fortnite quest will grant you a nice chunk of XP for your Battle Pass, with Slone asking you to fetch a tractor to Hayseed's Farm. 
Yep, a tractor. But not through driving it, that would be too easy. 
Instead, you'll need to use either the Grab-Itron weapon or a Saucer to pull the tractor to the Farm. 
Here's what you'll need to do.
Where is Hayseed Farm located?
Head to Farmer Steel's old farm to carry out this mission. It is located on the heights overlooking Corny Complex, to the east of the area.
The building you're looking for is red, located on a hill surrounded by fields, overlooking the river. You can't miss it.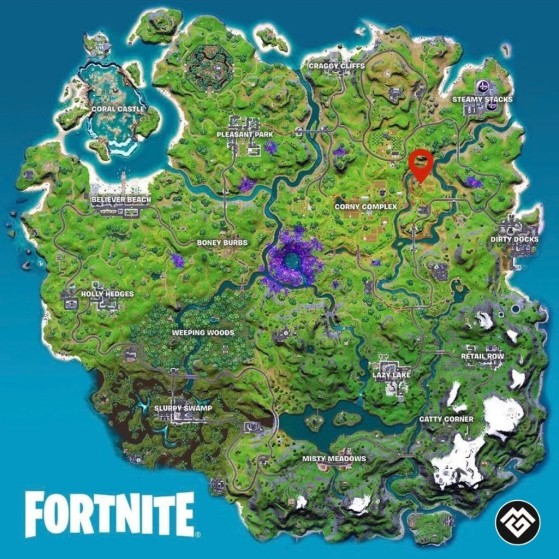 The challenge asks you to deliver a tractor - which is not an easy prospect. To do this you have several options: use a Grab-Itron, or the tractor beam of a saucer.
Both will allow you to lift the vehicle and then transport it from point A to point B without any effort. 
Where to find a Grab-Itron or Saucer
The Grab-Itron is a weapon found in chests on the island, or from either an Abductor saucer or the alien Mothership itself.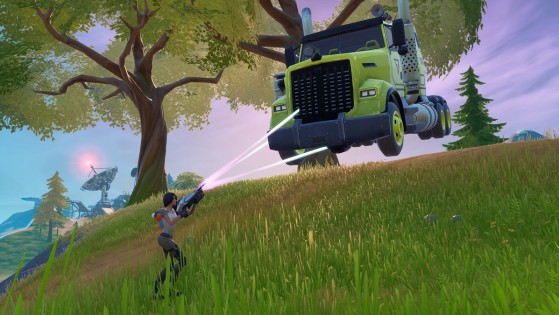 For this Fortnite Chapter 2 Season 7 challenge you'll need to find and equip a Grab-Itron in order to score that Battle Pass XP.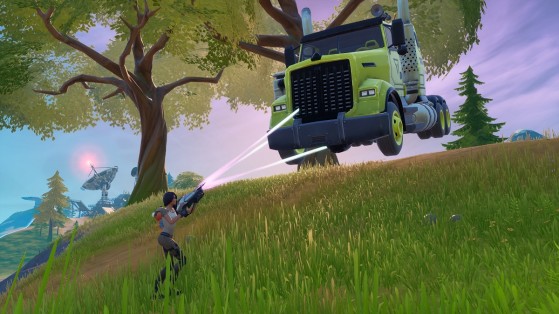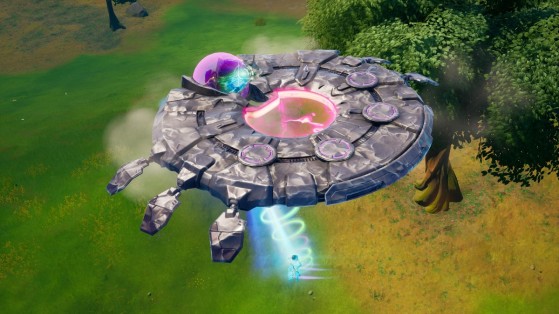 Saucers are perhaps the easiest option, given they're less reliant on the luck of opening chests. 
Although the saucers appear randomly, there are places where you can consistently find them parked. This includes places like Dirty Docks and Corny Complex.
Corny Complex would be the best option at first glance, given you'll be close enough to the tractors are scattered throughout the agricultural area nearby.
Be careful, however -- IO guards monitor the area. Find a weapon before you go.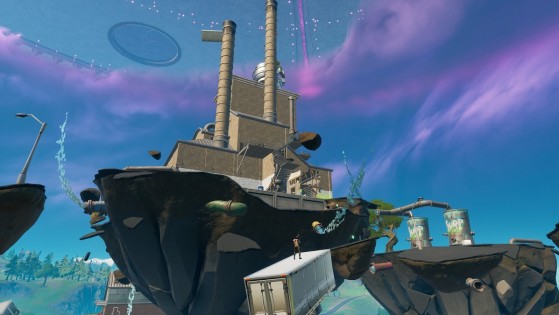 Here's what you'll need to do to complete the Fortnite Chapter 2 Season 7 Week 10 challenges, rewarding you with a whole host of XP.